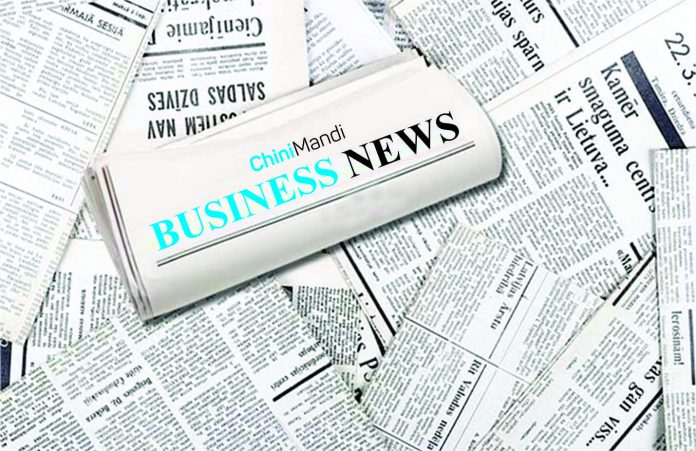 Following are the top business stories of PTI till 1900 hrs today:
JAITLEY-GST
New Delhi: Union Minister Arun Jaitley today exuded confidence that GST rates on cement, ACs and televisions will be cut as tax revenues increase, and only luxury and sin goods will attract the highest slab of 28 per cent.
LD STOCKS
Mumbai: Benchmark Sensex finished above the 37,000-mark for the first time, while the NSE Nifty too breached the historic 11,200-level today on widespread buying led by consumption and capital goods stocks.
ICICIBANK
New Delhi: ICICI Bank today reported a loss of Rs 119.5 crore on standalone basis for the June quarter, on account of rise in bad loans.
RELIANCE
New Delhi: Reliance Industries today reported a record Rs 9,459 crore net profit in April-June on the back of near doubling of earnings from mainstay petrochemical business.
NITI-YAMUNA
New Delhi: NITI Aayog said today that it is in discussions with the water resources ministry for establishing an authority to clean and rejuvenate the Yamuna river in the capital.
BULLION-CLOSE
New Delhi: Gold prices went down by Rs 190 to Rs 30,740 per 10 grams at the bullion market today, tracking a weak trend overseas amid fall in demand from the local jewellers.
PETRONET-BANGLADESH
New Delhi: Petronet LNG Ltd, India's biggest liquefied natural gas importer, has submitted a firm proposal to set up an LNG import facility in Bangladesh at an investment of about USD 1 billion, its Managing Director & CEO Prabhat Singh said.
DATAPRIVACY-SRIKRISHNA
New Delhi: The high-level panel on data protection framework today submitted its report to the government, suggesting steps for safeguarding personal information, defining obligations of data processors as also rights of individuals, and mooting penalties for violation.
WALMART-UP
Lucknow: Tagging Uttar Pradesh as a priority growth state, Walmart India said it expects to create at least 30,000 local jobs by setting up 15 stores in the state.
STOCKS-WEALTH
New Delhi: Wealth of investors surged by Rs 4.67 lakh crore in just five trading sessions as the benchmark 30-share Sensex touched record highs amid bullish sentiments.