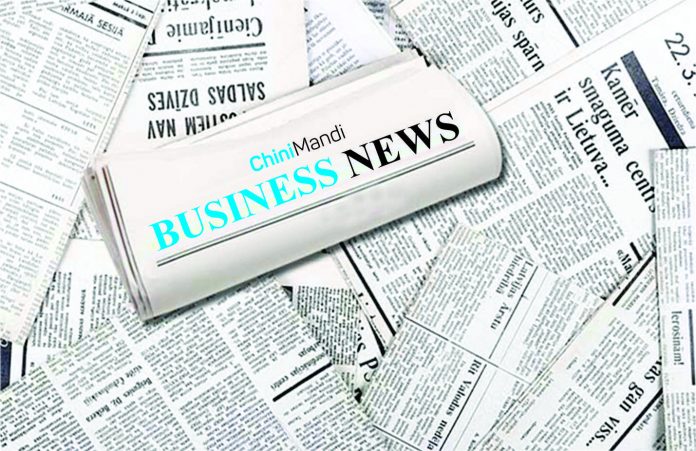 STOCKS
Mumbai: Market benchmark BSE Sensex rose by 157 points to close at a fresh life-time high of 37,494.40, continuing its record-breaking run for the sixth session driven by gains in index majors like Reliance and Bharti Airtel.
RBI-POLICY
Mumbai: The 6-member Monetary Policy Committee (MPC), headed by RBI Governor Urjit Patel, started three-day deliberations here today to decide on the key interest rate amid elevated oil prices and inflation hovering around 5 per cent.
MOODYS-GST
New Delhi: Rating agency Moody's today said the recent GST rate cuts on 88 items will weigh on government's revenue collection and is 'credit negative' as it will put pressure on efforts of fiscal consolidation.
ECOMMERCE-POLICY
New Delhi: Online retail companies like Flipkart and social media firms may have to store user data exclusively in India, according to a draft national policy for the e-commerce sector.
PAI-DATA
Bengaluru: IT veteran T V Mohandas Pai has said the Srikrishna Panel recommendations, if implemented, will give a big boost to Indian IT services companies as their global clients' concerns about giving data access would "diminish."
RESULTS-INDIGO
Mumbai: InterGlobe Aviation, which runs largest domestic carrier IndiGo, today reported a steep 96.6 per cent fall in net profit to Rs 27.8 crore in June quarter, owing to adverse impact of foreign exchange and high fuel prices.
BULLION-CLOSE
New Delhi: Amid a weak overseas trend and easing demand from local jewellers, gold prices slipped by Rs 30 to Rs 30,750 per ten gram at the bullion market today.
RESULTS-IDEA
New Delhi: Idea Cellular today posted total comprehensive income of Rs 263.6 crore in June quarter on account of one time gain from sale of mobile towers.
PRABHU-LD LOGISTICS
New Delhi: Expenditure on investment in logistics, including infrastructure, will touch USD 500 billion annually by 2025, Commerce and industry Minister Suresh Prabhu said today.
RUPEE-CLOSE
Mumbai: The rupee today closed down by a modest 2 paise at 68.67 against the US currency to end its three-session gaining streak due to month-end dollar demand.
GSPL
New Delhi: Gujarat State Petronet Ltd (GSPL) today reported 5.2 per cent drop in June quarter net profit after rise in interest outgo on loans negated the increase in revenue.
RESULTS-AXISBANK
New Delhi: Private lender Axis Bank today reported a 46 per cent decline in net profit to Rs 701.09 crore for the April-June quarter on account of increase in bad loans. PTI SHW SBT