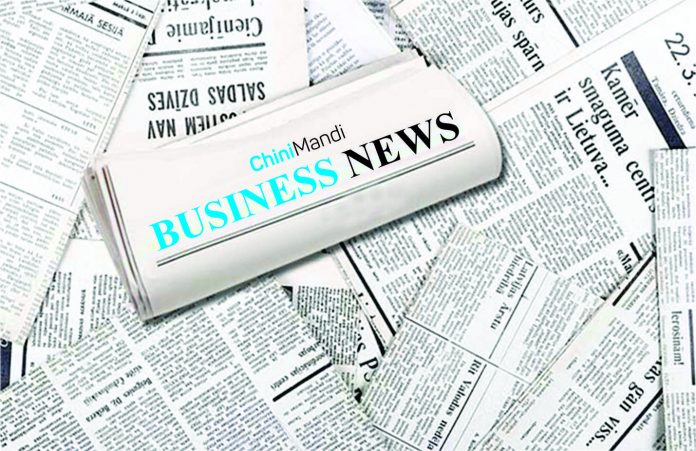 Following are the major business news stories of PTI till 1900 hrs today:
STOCKS
Mumbai: Market benchmark BSE Sensex sprang back from early losses to close at a new lifetime high of 37,606.58 today on late buying in RIL, HUL, Infosys and Hero MotoCorp, continuing its record run for the seventh straight day.

AVI-AIRINDIA
New Delhi: The government today sought Parliament's approval for Rs 980 crore as supplementary grant for equity infusion in Air India which is grappling with financial crunch.
INFRA-GROWTH
New Delhi: Growth of eight core sectors expanded to 7-month high of 6.7 per cent in June due to better performance by cement, refinery and coal segments, as per official data released today.
JSPL-2NDLD RAILTENDER
New Delhi: Jindal Steel and Power Ltd has bagged "20 per cent" of the Rs 2,500 crore order to supply long rails to Indian Railways which had floated a global tender for it, JSPL Chairman Naveen Jindal said today.
RESULTS-LD VEDANTA
New Delhi: Metals and mining giant Vedanta Ltd today posted barely 2.13 per cent rise in consolidated net profit to Rs 1,533 crore for the first quarter ended June 30, 2018-19.
RESULTS-BANK OF INDIA
New Delhi: Bank of India has reported over 8 per cent rise in net profit to Rs 95.11 crore in the first quarter ended June 30, 2018-19.
DISINVESTMENT-CPSE ETF
New Delhi: The finance ministry is likely to rework the constituents of the CPSE Exchange Traded Fund (ETF) by either including new state-run companies or trimming the government holding threshold for existing ones to 52 per cent.
NITI-LD PAYMENTS
New Delhi: India's digital payments market is set to touch USD 1 trillion within a few years and there is a need for relook at Payment and Settlement Systems Act as technology is changing at a very fast pace, Principal Adviser to Niti Aayog Ratan P Watal said today.
BULLION-CLOSE
New Delhi: Gold prices went down by Rs 100 to Rs 30,650 per 10 grams amid weakening global trend and muted demand from local jewellers at the bullion market today.
HDFC-PAREKH
Mumbai: Financial sector doyen Deepak Parekh was re-appointed as non-executive director on the Board of country's largest mortgage lender HDFC, though 22.64 per cent of the shareholders voted against his continuation.
RUPEE-CLOSE
Mumbai: Making a spirited comeback ahead of the RBI's policy announcement, the rupee gained 13 paise to close at a fresh two-week high of 68.54 against the dollar on expectations that the US Fed is likely to keep rates unchanged.