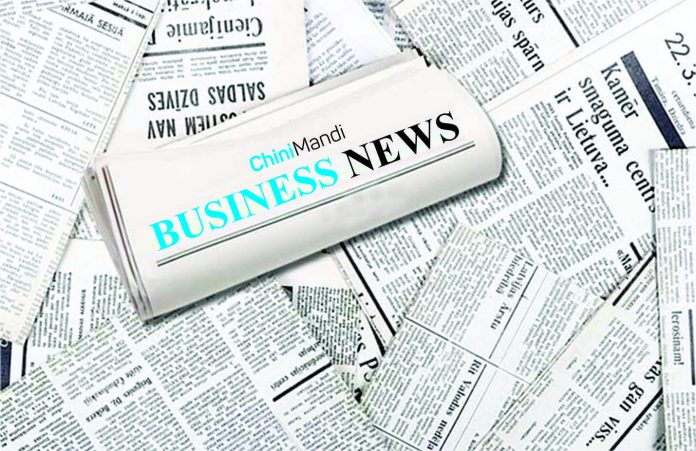 Following are major business news stories of PTI till 1900 hours:
JAITLEY
New Delhi: Arun Jaitley, who stepped aside as finance minister in May to undergo a kidney transplant, is likely to resume office in the third week of this month, sources said.
RSQ-BANKS FRAUD
New Delhi: Indian banks reported a total loss of about Rs 70,000 crore due to frauds during the last three fiscals up to March 2018, the Rajya Sabha was informed today.
PETROL-HIKE
New Delhi: Petrol prices have crossed the Rs 77 a litre mark for the first time in two months due to firming international rates.
RESULTS-LD PNB
New Delhi: Punjab National Bank suffered a net loss of Rs 940 crore in April-June 2018 due to higher provisioning for the multi-crore Nirav Modi scam and NPAs despite a recovery of Rs 8,445 crore of bad loans.
WHATSAPP
New Delhi: Amid concerns over rumours and false information circulated on popular platforms, the government today said it expects large social media firms like WhatsApp as also others to behave responsibly and take steps to ensure that users have full confidence in them.
OLA-UK
New Delhi: After Australia, Indian ride-hailing company Ola is set to foray into the UK market, starting with South Wales and Greater Manchester.
STOCKS
Mumbai: Market benchmark BSE Sensex retreated from record levels to end almost flat at 37,665.80 points today due to profit booking in banking and energy stocks after a recent rally.
RUPEE-CLOSE
Mumbai: The rupee made a spirited recovery from a two-week low to end higher by 20 paise at 68.68 against the US currency on fresh bouts of dollar selling by exporters and banks.
AADHAAR-SHARMA
New Delhi: Outgoing Trai chairman R S Sharma — whose open dare to Twitterati on Aadhaar misuse had caused a social media furore — asserted today that mere knowledge of Aadhaar number cannot increase one's "digital vulnerabilities".