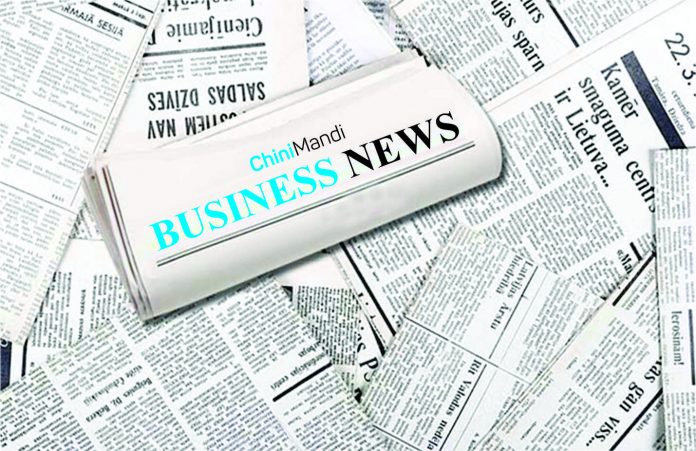 Following are major business news stories of PTI till 1900 hours today:
WHATSAPP-FORWARD
New Delhi: Facing flak over circulation of fake news on its platform, WhatsApp today said it is rolling out educational videos in India asking users to "double check" facts before sharing messages received as forwards.
STOCKS
Mumbai: Benchmarks rallied to fresh lifetime highs today on persistent investor appetite for market heavyweight RIL, while the broader buying momentum got a fillip after IMF underlined India's role as a source of global growth.
HANDLOOM-CBI
New Delhi: The National Handloom Development Corporation has referred to the CBI a case related to alleged embezzlement of funds meant for the supply of yarn, after an internal probe indicated 'irregularities' worth around Rs 200 crore, a top official said.
BULLION-CLOSE
New Delhi: Gold prices softened by Rs 20 to Rs 30,565 per 10 grams at the local market today owing to a slackened demand from local jewellers despite a firm trend in overseas markets.
AVI-AAI-FUNDS
New Delhi: The Airports Authority of India (AAI) will explore options of external commercial borrowings and masala bonds to fund its capital expenditure requirements, a senior official said.
AADHAAR-TRAI CHIEF
New Delhi: TRAI chief R S Sharma, who had engaged in a verbal duel with the Twitterati over potential misuse of Aadhaar, today said that no information was "discovered" about him on account of sharing of Aadhaar number but conceded that social media was not a suitable forum to discuss complex policy matters.
WEBSITE-BLOCKING
New Delhi: The telecom department has asked Internet service providers to block 11,045 websites or weblinks since January 2016 based on directions issued by the IT Ministry and various courts, Parliament was informed today.
NSE-MANMOHAN
New Delhi: Former prime minister Manmohan Singh today said the best is yet to come for the National Stock Exchange (NSE), a bourse which he inaugurated as a finance minister 25 years ago.
RUPEE CLOSE
Mumbai: The rupee today further consolidated its gains by 5 paise to end at 68.63 against the US currency, extending its recovery momentum for the second-straight day as the dollar weakened on worsening US-China trade war.
NSE-BUSINESS
New Delhi: The National Stock Exchange (NSE) plans to focus on equity, debt and interest rate futures segments for business expansion as well as on reducing the cost of raising funds for companies, a senior official said today.
TRAI-CHAIRMAN
New Delhi: Outgoing TRAI Chairman R S Sharma, whose tenure saw major, at times controversial, decisions on issues like termination charge and predatory pricing, today said he is of the firm belief that being pro-consumer does not mean one is anti-industry.
LSQ-COAL
New Delhi: The government is considering the recommendations of a sub-group with regard to revision of present royalty rates on coal, Parliament was informed today.
IKEA-IMPORTS
Hyderabad: India must look at incentivising local production rather than penalising imports, IKEA Group CEO Jesper Brodin said today.
IDBI-LIC-GOVT NOD
Mumbai: IDBI Bank today said it has received approval to bring down the government stake to below 50 per cent and get acquired by insurance behemoth LIC.