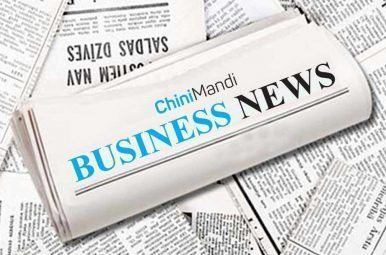 RAINS-PRABHU
New Delhi: The government has asked industrialists and business organisations to provide whatever help they feel is appropriate to flood-affected Kerala, which is facing a "humanitarian crisis", Union minister Suresh Prabhu said today.
TAX-FORM
New Delhi: The finance ministry has proposed amendments in the Income Tax rules for obtaining 'no deduction of tax' certificate electronically, a move aimed at minimising human interface and reducing compliance burden.

STOCKS
Mumbai: Indian equities continued their bull run for the second straight session today, helping both benchmarks Sensex and Nifty hit new closing highs of 38,278 and 11,552, respectively on hectic buying mainly in capital goods, metal and auto shares amid positive leads from global markets.
RUPEE CLOSE
Mumbai: The Indian rupee today made a strong comeback from its life-time low and ended with a stellar 33 paise gain at 69.82 on heavy dollar unwinding and a robust rally in domestic equities.
CAIT-WALMART
New Delhi: Traders' body CAIT today said it has called a Bharat Bandh on September 28 to oppose US retail major Walmart's acquisition of Flipkart.
PRABHU-POLICY
New Delhi: Union Minister Suresh Prabhu today reviewed proposed agriculture export and new industrial policies and discussed strategies to boost outward shipments with top officials here.
ILO-WAGE
New Delhi: International Labour Organisation has called for stronger implementation of wage law in India amid persistent low pay and inequality, especially in case of women.
BULLION-CLOSE
New Delhi: Gold prices recovered by Rs 170 to Rs 30,420 per 10 grams at the bullion market today on the back of firm global trend amid fresh buying by local jewellers.
SEMBCORP-BANGLADESH
New Delhi: Sembcorp Energy India Ltd (SEIL) today said it has won a bid to supply 250 MW electricity to Bangladesh for 15 years.
RBI-STRIKE
Hyderabad: The United Forum of Reserve Bank Officers and Employees today said its members will go on mass casual leave on September 4 and 5, pressing their long-pending demands over pension related issues.
COCA COLA-LEADERSHIP
New Delhi: Beverage major Coca-Cola India today announced changes in its leadership structure with the appointment of Sundeep Bajoria as Vice-President -South West Asia Operations and Chandrasekar Radhakrishnan as Vice President – Strategy & Insights, Coca-Cola India & South West Asia.