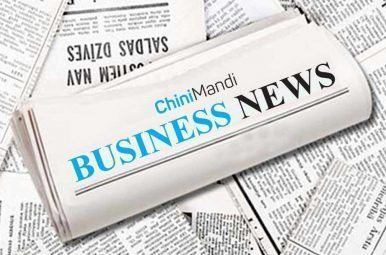 New Delhi, Sep 3 (PTI) Following are the top business stories till 1900 hours today:-
Petrol Price

New Delhi: Petrol and diesel prices in the country touched their highest levels Monday mainly due to dramatic fall in rupee and a sharp rise in crude oil rates.
Rupee Close
Mumbai: The Indian rupee Monday crashed to yet another historic low of 71.21, losing 21 paise at the close against the US dollar as nagging concerns over rising crude oil prices and trade war tensions continued to hurt forex market sentiment.
LIC-IDBI
New Delhi: The LIC board will meet Tuesday to decide on the modalities for increasing stake in debt-ridden IDBI Bank to 51 per cent, a move that will provide the insurance behemoth entry into the banking space.
Stocks
Mumbai: The BSE benchmark Sensex posted its fourth straight session fall on Monday, losing 333 points in a late sell-off due to nagging worries over continuous rupee depreciation, rising crude oil prices and global trade war tensions.
RBI Cyber Security
Mumbai: In view of growing incidents of cyber frauds, the Reserve Bank is working towards further enhancing security mechanism as part of its agenda for this fiscal, especially when digital transactions are witnessing a significant rise.
GST Businesses
New Delhi: About 1,800 businesses that were registered under the earlier VAT and service tax regime have applied for migrating to the GST regime.
Bullion Close
New Delhi: Gold prices drifted lower by Rs 100 to Rs 31,250 per 10 gram at the bullion market Monday, snapping its three-day rising streak, amid weakening global trend and easing demand from the local jewellers.