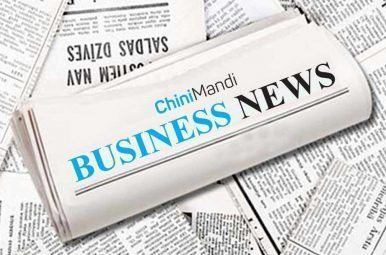 New Delhi, Sep 18 (PTI) Following are the top business stories till 1900 hours Tuesday:
RUPEE-CLOSE
Mumbai: The rupee Tuesday slid further 47 paise to settle at a record low of 72.98 against the US currency due to surging crude oil prices and escalating trade war worries.

LD STOCKS
Mumbai: The BSE benchmark Sensex extended losses for the second session Tuesday by plummeting 295 points to close at an over one-month low of 37,291 owing to hectic selling in financial and auto stocks amid escalating US-China trade tariff tensions and worsening rupee woes.
PETROL-RATES
New Delhi: After a one-day hiatus, petrol and diesel prices Tuesday were hiked again to new highs.
SEBI-BOARD
Mumbai: Markets regulator Sebi Tuesday approved a slew of proposals, including revised framework for settlement of cases and new KYC norms for foreign portfolio investors.
INFOSYS
New Delhi: Infosys has lost the arbitration over severance package of its former chief financial officer Rajiv Bansal and has been asked to pay outstanding amount of Rs 12.17 crore, with interest, the firm said Tuesday.
JAITLEY-AGRI
New Delhi: Finance Minister Arun Jaitley Tuesday made a case for blending subsidy with investment to augment farm sector growth and make it sustainable and self-sufficient.
ILFS-REGULATORS
New Delhi: Crisis-ridden infrastructure conglomerate IL&FS group, once hailed as a pioneer of public-private partnership, has come under the scanner of multiple regulators, including Sebi, for alleged defaults related to financial disclosures and corporate governance, officials said.
BANKS-MERGER
New Delhi: The new entity to be formed with the merger of Bank of Baroda, Vijaya Bank and Dena Bank will be operational in the beginning of the next financial year, sources said.
SEBI-ICICI BANK
Mumbai: Markets regulator Sebi Tuesday said that ICICI Bank has replied to its show cause notice with respect to a probe into alleged regulatory lapses involving its CEO Chanda Kochhar, her husband and his business dealings.
ArcelorMittal
New Delhi: ArcelorMittal said Tuesday its offer for the debt-laden Essar Steel is the most compelling one and asserted that there is no connection between ArcelorMittal's eligibility and the businesses of LN Mittal's brothers.
NCLT-DAIICHI SANKYO
New Delhi: Japanese drug major Daiichi Sankyo has moved the National Company Law Tribunal (NCLT) to stay the insolvency proceedings against RHC Holding initiated by HDFC Bank.