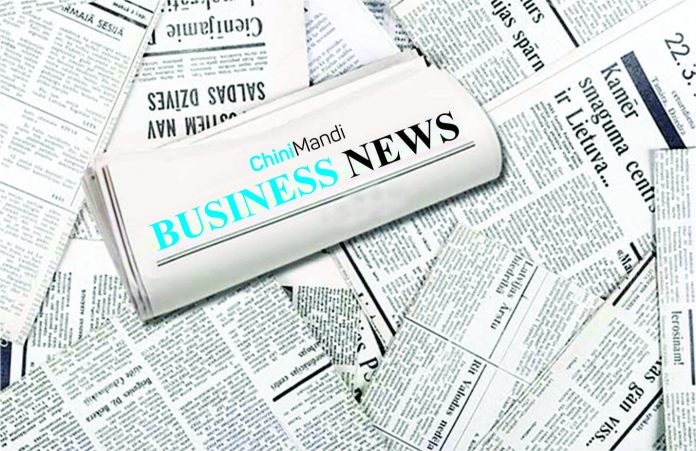 SWISS-BANKS-INDIA
Zurich/New Delhi: Money parked by Indians in Swiss banks rose over 50 per cent to CHF 1.01 billion (Rs 7,000 crore) in 2017, reversing a three-year downward trend amid India's clampdown on suspected black money stashed there.
LD STOCKS
Mumbai: Benchmarks nursed losses for the second straight day today after the rupee collapsed to a lifetime low against the US dollar amid firming crude oil prices, sapping investor confidence.
INDIA-US-TRADE
New Delhi: India today indicated that it may withdraw the notification imposing additional duties on 29 US products, to be effective from August 4, if both the sides are able to sort out the differences over tariffs, official sources said.
SWISS-BANKS-PAK
Zurich/New Delhi: Money kept by Pakistani nationals in Swiss banks fell by over 21 per cent to a record low of CHF 1.115 billion (Rs 7,700 crore) in 2017, even as the same from India rose after three straight years of decline.
IRAN-LD OIL
New Delhi: India has asked its oil firms to prepare a blueprint of alternatives sources as it considers acquiescing to US President Donald Trump's demands for ending oil imports from Iran by November 4, government and industry officials said today.
RUPEE-LD EXPORTS
New Delhi: Collapse of Indian rupee to a lifetime low of 69.10 against the US dollar will not give an extra edge to domestic exporters, but provide a level playing field in global market, FIEO today said.
FISCAL-DEFICIT
Hyderabad: Fiscal deficit for the current financial year will be maintained at 3.3 per cent of the GDP and the fiscal consolidation of the country is as per the "commitment," a top official of the Department of Expenditure under Finance Ministry said.
NITI-POSHAN
New Delhi: Convergence and behavioural change are the two pillars of National Nutrition Mission (NNM), which has turned into a mass movement now, Niti Aayog vice chairman Rajiv Kumar said today.
BULLION-CLOSE
New Delhi: Gold prices regained Rs 80 to Rs 31,650 per 10 grams at the bullion market today on fresh buying by local jewellers amid rupee hitting a lifetime low.
FACEBOOK-EC-POLL
New Delhi: Election Commission has asked Facebook to examine blocking of political advertisement during last 48-hours before elections in the country, a request the social media giant hasn't responded to as yet, but is examining.
SBI-IDBI
New Delhi: SBI managing director B Sriram has resigned from the country's largest lender after his appointment as chief executive of IDBI Bank, sources said.