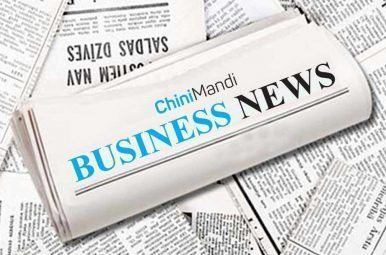 New Delhi, Nov 13 (PTI) Following are the top business stories at 1915 hrs      
FLIPKART-BANSAL-RESIGN

New Delhi: Flipkart Group CEO and co-founder Binny Bansal Tuesday resigned following a probe into an alleged "serious personal misconduct", the firm's new parent Walmart said.
MILK-QUALITY
New Delhi: Milk in India is largely safe, even though quality issues persist, an interim report released by Food Safety and Standards Authority of India (FSSAI) said Tuesday.
STOCKS
Mumbai: The equity benchmark Sensex Tuesday recouped nearly 332 points following robust buying in energy, infra and banking stocks amid easing crude oil prices and strong recovery in the rupee.
TATA-MISTRY
Mumbai: The Ministry of Corporate Affair's western region director had raised questions on some of the grounds Registrar of Companies (RoC) used to declare that the sacking of Cyrus P Mistry as chairman and director of Tata Sons and Tata Consultancy Services (TCS) violated Companies Act and RBI rules, according to an RTI reply.
NCLT-ESSAR
Ahmedabad: An operational creditor of Essar Steel Tuesday filed an interlocutory application in the National Company Law Tribunal pleading that the debt settlement proposal made by shareholders of Essar Steel be considered as it would pay off all outstanding of both financial and operational creditors.
RUPEE-CLOSE
Mumbai: The rupee Tuesday recovered 22 paise to close at 72.67 against the US currency on easing crude oil prices and better-than-expected macroeconomic data.
FORTIS-IHH
New Delhi: Fortis Healthcare said Tuesday it has issued 23.53 crore equity shares through preferential allotment to IHH Healthcare Berhad for around Rs 4,000 crore, a move that helps the Malaysian firm take 31.1 per cent stake in the company.
BULLION-CLOSE
New Delhi: Gold prices came down by Rs 100 to Rs 32,050 per 10 gram at the bullion market Tuesday owing to slackened demand from local jewellers despite a firm trend in overseas markets.