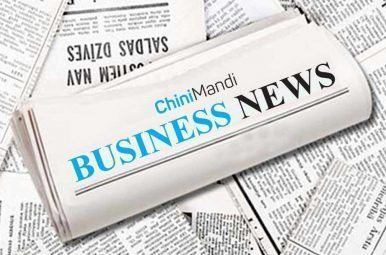 New Delhi, Nov 19 (PTI) Following are the top business stories at 1900 hrs
BOARD MEET 
Mumbai: A crucial meet of the Reserve Banks central board is underway Monday amid a rift between the central bank and the government over the future course of policies.

STOCKS CLOSE 
Mumbai: The BSE benchmark Sensex rallied over 300 points Monday to end at over a six-week high of 35,774.88 as investors widened their portfolios ahead of the RBI's board meet outcome amid foreign fund inflows.
ESSAR GAIL 
Ahmedabad: State-run gas utility GAIL (India) and Gujarat Energy Transmission Corp (GETCO) have moved the National Company Law Tribunal (NCLT) seeking rejection of ArcelorMittal's Rs 42,000-crore takeover plan for Essar Steel, saying operational creditors have been left out in the proposal.
RUPEE CLOSE
Mumbai: The rupee Monday rose by 26 paise to close at a 10-week high of 71.67 against the US currency, extending its winning streak for the fifth straight day helped by steady forex inflows amid a crucial RBI board meeting.
CELLULAR OPERATORS OTT 
New Delhi: Industry body COAI Monday advocated a "level playing field" between telecom operators and competing over-the-top (OTT) players and said the regulator Trai had raised "appropriate" issues in the latest discussion paper exploring a regulatory framework for such service providers.
PRABHU WTO 
New Delhi: Commerce and Industry Minister Suresh Prabhu Monday said that discussion agenda of the World Trade Organization (WTO) must include both old as well as new issues to maintain the relevance of the global trade body.
TRAI 
New Delhi: Trai is expected to meet telecom industry players next month, to deliberate on the issues that will be taken up during 2019, its Chairman RS Sharma said Monday.                
GST EWAY 
New Delhi: The revenue department is planning to integrate e-way bill with NHAI's FASTag mechanism and DMICDC's Logistics Data Bank (LDB) services, to facilitate faster movement of goods and check GST evasion.