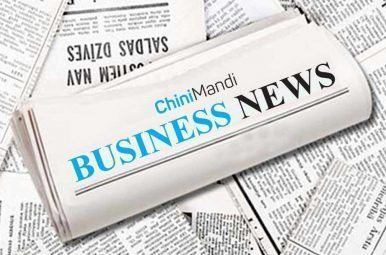 New Delhi, Nov 27 (PTI) Following are the top business stories at 1910 hrs
PATEL PAR PANEL
New Delhi: RBI Governor Urjit Patel Tuesday committed to a parliamentary committee to give in writing his views on some of the controversial issues, which may include the government citing never-used powers to get the central bank on the discussion table, said sources.

AIATSL SALE
New Delhi: A ministerial panel Tuesday cleared a proposal for strategic sale of Air India's ground handling subsidiary AIATSL, an official said.
RUPEE CLOSE
Mumbai: The rupee recovered by 8 paise to close at 70.79 against the US dollar Tuesday on increased selling of the greenback by exporters and softening crude oil prices.
NAIDU RBI
New Delhi: In an apparent reference to the recent spat between the government and the Reserve Bank, Vice President M Venkaiah Naidu Tuesday said there should be a regular dialogue between the two in the boardroom to arrive at solutions to address problems affecting the economy.
STOCKS CLOSE
Mumbai: The BSE benchmark Sensex rose for the second day, gaining over 159 points on hectic buying in banking and IT stocks as easing concerns on the macroeconomic front bolstered investors' risk appetite.
PRABHU EXPORTS
New Delhi: Commerce and Industry Minister Suresh Prabhu Tuesday said he has taken up the issue of declining credit to exporters with the finance ministry to ensure adequate availability of funds to them.
GADKARI BLUE ECONOMY
New Delhi: Highlighting India's strategic advantages in the Indian Ocean Region, Union Shipping Minister Nitin Gadkari has said the blue economy is crucial for the country's economic development.
BULLION CLOSE
New Delhi: Gold prices Tuesday ended steady at Rs 31,850 per 10 gram in the bullion market here.