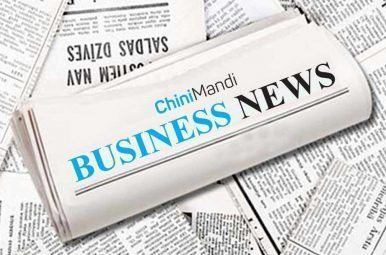 New Delhi, Dec 6 (PTI) Following are the top business stories at 19.15 hrs
Mumbai: Benchmark Sensex buckled under selling pressure for the third straight day Thursday, in step with a global sell-off triggered by the arrest of a top executive of Chinese telecom giant Huawei in Canada.
New Delhi: Fitch Ratings Thursday slashed India's GDP growth forecast to 7.2 per cent for current fiscal, from 7.8 per cent projected in September, citing higher financing cost and reduced credit availability.
Mumbai: The rupee depreciated by 44 paise to close at 70.90 against the US dollar Thursday amid a strengthening greenback and sharp decline in equity markets.
New Delhi: India has signed an agreement with Iran to pay for crude oil it imports from the Persian Gulf nation in rupees, sources in know of the development said.
New Delhi: The government has sold 2.21 per cent stake in state-owned CIL to the CPSE ETF which is managed by Reliance Nippon Life Asset Management Ltd, according to a regulatory filing.
New Delhi: The government may find it "difficult" to respond to calls for relief package for the telecom sector given the differences among operators on financial stress, a source said.
NCLT HDFC RHC Holding  
New Delhi: The National Company Law Tribunal (NCLT) Thursday dismissed HDFC Ltd's insolvency plea against RHC Holding, observing that the non-banking financial company does not come under the purview of the IBC Code.
Jetairways Pilots 
Mumbai: Crisis-hit Jet Airways will pay salaries to its senior staff, including pilots, in instalments till April, sources said.
New Delhi: Gold prices Thursday rose by Rs 170 to close at Rs 32,120 per 10 gram at the bullion market in the national capital on increase in demand from local jewellers amid firm trend in the overseas market.