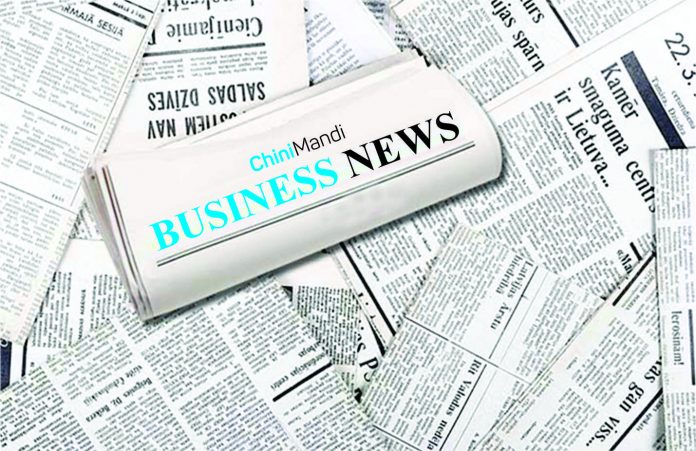 Following are the major business news stories till 2000 hrs today:
RUPEE CLOSE
Mumbai: The battered rupee today suffered yet another blow by plunging 34 paise to end at a near five-year low of 68.80 against the buoyant US dollar in the midst of weak global trends and concerns on macro-economic front.
PM-AIR INDIA
New Delhi: Prime Minister Narendra Modi has said the government has done what it had to with "utmost sincerity" for Air India and emphasized the need to differentiate between lack of response to one sale offer and a policy decision.
PMI-MANUFACTURING
New Delhi: The country's manufacturing sector activity in June grew at the strongest pace this year, supported by rise in domestic and export orders, says a monthly survey.
INFRA-GROWTH
New Delhi: Growth of eight infrastructure industries dropped to a 10-month low of 3.6 per cent in May due to a decline in production of crude oil and natural gas.
STOCKS
New Delhi: Benchmark indices finished lower today as investors scrambled to unwind bets amid global trade tensions and unabated foreign capital outflows.
BULLION CLOSE
New Delhi: Gold prices shed Rs 20 to Rs 31,400 per ten grams at the bullion market today amid a weak trend overseas and easing demand from local jewellers.
NCLAT-NUMETAL-ARCELORMITTAL
New Delhi: Russia's VTB Capital-backed Numetal Ltd, which is in the race to acquire Essar Steel, today alleged that rival ArcelorMittal India Ltd is not eligible to bid for the debt-ridden company under the IBC as it was the promotor of two defaulting companies Uttam Galva and KSS Petron.
BIZ-LD IPO
New Delhi: As many as four companies, including Bharat Hotels which runs 'The LaLiT' brand, have filed IPO papers with market regulator Sebi to raise an estimated Rs 3,250 crore.
WALMART-FLIPKART-CAIT
New Delhi: US retail giant Walmart today defended its move to acquire Flipkart, saying it is in line with the government's FDI policy, amid protests by traders against the deal.