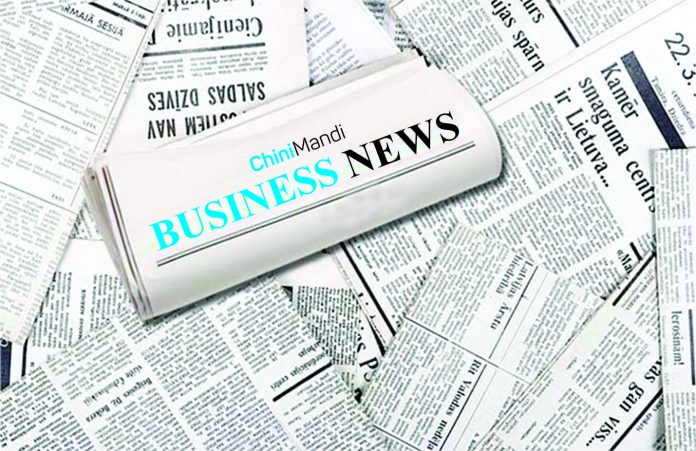 Following are the major business news stories till 1930 hrs today:
RUPEE CLOSE
Mumbai: The rupee today made a strong comeback against the US currency after taking a hammering yesterday, recouping by a steep 23 paise to end at 68.57 on fresh dollar selling by exporters and corporates.
NITI-RUPEE
New Delhi: Niti Aayog Vice Chairman Rajiv Kumar today said eakening of rupee is not a cause of worry as it is still overvalued by 5 to 7 per cent in terms of real effective exchange rate.
GOYAL-BANKS
Mumbai: Finance minister Piyush Goyal today said the government is open to discuss the issues that the Reserve Bank of India (RBI) had raised recently over the lack of powers in regulating state-run lenders.
LD-STOCKS
Mumbai: Markets clocked modest gains in see-saw trade today, with institutional investors lending crucial support amid recovery in the rupee.
FORTIS HEALTHCARE
New Delhi: Malaysia's IHH Healthcare and Manipal-TPG combine have put in fresh binding bids for cash-strapped healthcare chain while Munjal-Burman combine, which had earlier emerged as the preferred suitor for Fortis Healthcare, has backed out from the race.
IDBI-UNION
New Delhi: IDBI Bank officers have opposed the proposed 51 per cent acquisition of the bank's stake by LIC, saying this is a clear move to privatise it, bypassing the assurance given to Parliament.
VEDANTA-AGARWAL
New Delhi: Mining mogul Anil Agarwal today said his plan to delist his flagship Vedanta Resources Plc from London Stock Exchange and take it private is no way linked to the Tuticorin incident and is merely an exercise to simplify a sprawling business empire.
BULLION-CLOSE
New Delhi: Gold prices went down by Rs 40 to Rs 31,360 per ten grams driven by a weak trend overseas amid fall in demand from local jewellers.