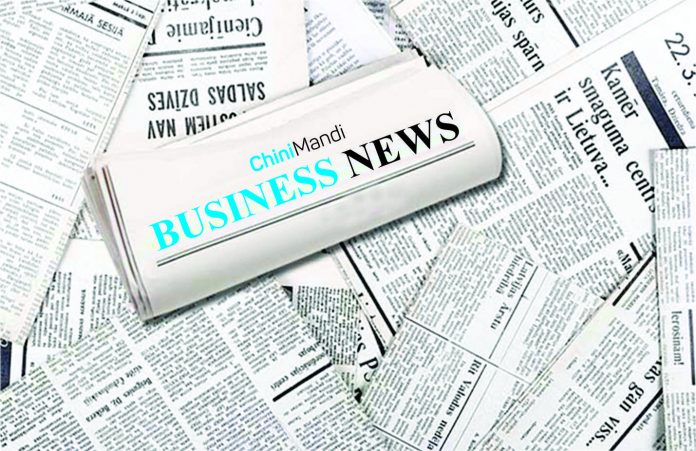 STOCKS
Mumbai: Markets ticked higher in see-saw trade today, propped up by gains in auto, realty, capital goods and energy counters amid a mixed trend overseas.
MALLYA-SBI
New Delhi: Indian banks are working very closely with various agencies, including in the UK, to recover maximum out of assets owned by Vijay Mallya after a British court allowed them to search and seize properties of the fugitive liquor baron, SBI MD Arijit Basu said today.
FOREX RESERVES
Mumbai: India's foreign exchange reserves declined by USD 1.757 billion to USD 406.058 billion in the week to June 29 owing to fall in foreign currency assets, RBI data showed.
INDIABULLS-BLACKSTONE-SALE
New Delhi: Indiabulls Real Estate (IBREL) today announced sale of its office project in Chennai to global investor Blackstone for Rs 850 crore as part of its strategy to monetise commercial asset.
PNB-BAD LOANS
New Delhi: Punjab National Bank (PNB) has put on sale three non-performing assets to recover Rs 136 crore dues from the borrowers.
GST-ADHIA
New Delhi: Finance Secretary Hasmukh Adhia today said the all powerful GST Council will consider bringing petroleum products under Goods and Services Tax (GST) and it could happen in phases.
BULLION-CLOSE
New Delhi: Gold prices rose by Rs 110 to Rs 31,690 per ten grams on the back of persistent buying by local jewellers even as the precious metal weakened overseas.
TATASTEEL
Mumbai: Tata Steel today reported 7.82 per cent rise in domestic production at 3.17 million tonne and 8
per cent increase in sales at 2.97 mt in the June quarter.