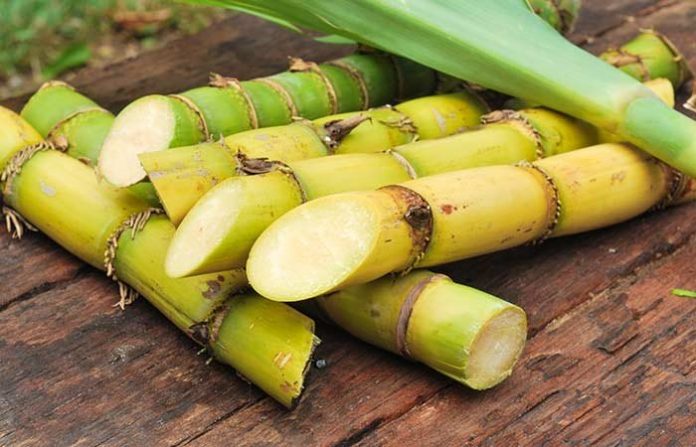 Image Credits: chilebio.cl
With sugarcane dues nearing close to Rs 200 billion, a Cabinet Committee on Economic Affairs (CCEA) is likely to discuss a proposal to give an incentive of Rs 5.5 per quintal to farmers in a meeting scheduled for tomorrow.
The incentive amount would be transferred into an escrow account maintained by the sugar mills. The collections will then be used for making payments to farmers.
Sugar mills on their part would then have to pay the remaining state-mandated price to farmers, lowering their financial burden and improving liquidity, a senior official said.
Those sugar mills which have already made the payment to farmers would also be eligible for the incentive and the amount would remain in their account, they added.
The decision comes amid allegations of farmers that despite having almost 20 per cent of sugarcane standing in their fields, a few mills in western Uttar Pradesh have simply stopped issuing indents or have slowed them down considerably, forcing them to sell the crop to local jaggery makers at much lower rates.
Indents are sort of written assurances that sugar mills issue to farmers within their pre-demarcated areas to purchase sugarcane from them at rates fixed by the government.
The state-mandated Fair and Remunerative Price (FRP) for sugarcane is Rs 255 per quintal and with Centre deciding to pay Rs 5.5 per quintal to farmers, sugar mills will have to bear the rest.
In Uttar Pradesh, for the 2018-19 sugarcane marketing season that started in October, the State Advised Price (SAP) of sugarcane determined by state government is Rs 315 per quintal for normal varieties and Rs 325 per quintal for early sown varieties.
Officials said the move to directly incentivize farmers won't attract WTO objections as it is not meant to subsidise exports or farmers but just a measure to enable mills to clear their dues quickly.
Earlier, the Centre had scrapped an export tax of 20 per cent and fixed a mandatory quote of exporting of 2 million tonnes of sugar in 2018-19 to clear the domestic surplus and low dues.
However, with international sugar prices falling sharply in the last few weeks due to global surplus and domestic prices slumping to 28-month low, mills had to bear a loss of over Rs 10 on exports.
With Centre deciding to directly bear a portion of the expenditure that mills incur on paying to farmers their cane cost, they would also be encouraged to meet their export obligation.
Last month a high-powered panel of ministers chaired by Transport Minister Nitin Gadkari also considered levying a cess on sugar to the tune of 5 per cent and lower the GST on ethanol from the current 18 per cent to 5 per cent, apart from the direct incentive to farmers.
"We might soon place all the three proposals before the cabinet," Food Minister Ramvilas Paswan said after the high-powered meeting of which he was also a part.
India's sugar production in the 2017-18 season (October-September) is projected to be over 30 million tonnes, nearly 10 million tonnes more than last year, while consumption is estimated to be around 24-25 million tonnes.
The National Federation of Cooperative Sugar Factories, the umbrella organization of all cooperative sugar mills in India, along with the ISMA in a recent petition demanded that the government should immediately announce an export subsidy of Rs 1,000 per quintal to push at least 2-3 million tonnes of sugar outside India as domestic prices have crashed sharply.