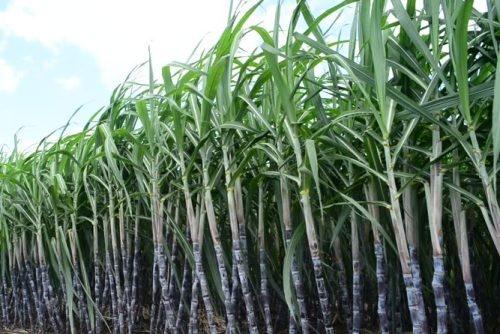 Sugarcane arrears to farmers have come down by Rs 3,000 crore because of several initiatives taken by the Centre in past few months to boost liquidity of sugar mills, Food Minister Ram Vilas Paswan today said.
The minister asked millers to clear cane arrears at the earliest.
"Sugar cane arrear has come down by Rs 3,000 crore so far because of the government measures," Paswan told reporters after the meeting with state food ministers here. As many as 15 state food and consumer affairs minister attended the 4th national consultation meeting.
As per the government data, cane arrears soared to Rs 22,654 crore as on June 1, which has come down to Rs 19,816 crore till June 25th.
The cane arrear in Uttar Pradesh, the country's largest sugar producer, has come down to Rs 12,367 crore from Rs 13,170 crore, while mills' dues in Maharasthra has declined to Rs 1,765 crore from Rs 1,908 crore.
In Karnataka, cane arrears reduced to Rs 1,446 crore from Rs 1,892 crore.
"The responsibility of clearing cane dues lies on sugar mills. I cannot believe they don't have money to pay. We appeal to mills to clear the cane arrear at the earliest," Paswan said.
To help loss-making sugar mills, the Centre has taken various initiatives during the last five months, including doubling of import duty on sugar to 100 per cent, scrapping of export duty and announcement of the Rs 8,500 crore worth package.
The package included creation of buffer stock of 3 million tonnes of sugar, providing soft loan of Rs 4,500 crore with interest subsidy for expansion of ethanol capacity, besides a production-linked subsidy worth Rs 1,500 crore to clear sugarcane arrears of the farmers.
Earlier this week, the government hiked prices of ethanol extracted from final or C-molasses by Rs 2.85 per litre to Rs 43.70 per litre and also fixed for the first time the rate for ethanol produced from B-molasses (called intermediary molasses) at Rs 47.49 per litre for the 2018-19 season beginning December.
This move will help boost production of ethanol, used in blending with petrol, and also enable mills to divert some of the sugarcane juice during the surplus crop year.
Sugar production of India, the world's second largest producer but the biggest consumer, is estimated to touch a record 32 million tonnes in the 2017-18 marketing year (October-September), against 20.3 million tonnes output in the previous year.
This year's production is much higher than the annual domestic demand of 25 million tonnes. The problem of plenty has led to crash in prices of sugar below the cost of production.