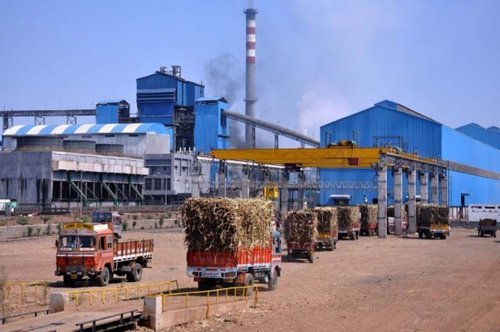 Meerut: As sugarcane crisis threatened to cast its shadow on Uttar Pradesh bypolls scheduled for May 28, Yogi Adityanath government has hurriedly released Rs 214 crore for west UP sugar mills.
The move is being seen as BJP's last-ditch effort to placate cane farmers in region amid scathing attacks of opposition on pending cane dues in poll-bound Kairana. Rashtriya Lok Dal vice-president Jayant Chaudhary had recently said the bypolls were going to be a "ganna versus Jinnah" affair.
Confirming the development, additional cane commissioner VK Shukla told TOI, "We have released Rs 214.5 crore to 20 mills of western UP on Saturday."
The payment is part of Rs 1,000 crore which UP power corporation Ltd (UPPCL) owes to these mills which supply bagasse-based power generated to UPPCL under power purchase agreement (PPA) during the crushing season.
When contacted, UPPCL chairperson Alok Kumar said, "We are committed to clearing sugar mills' dues in a time-bound manner through a standardized procedure. We were directed by the cane commissioner's office to pay to western UP area and we did that. Gradually, we will pay all the mills who have sold us power."
However, Shukla denied that this disbursal had anything to do with forthcoming bypolls. "Polls have nothing to do with it. The amount was released because west UP mills have the highest amount of pending dues."
Currently, sugar mills all across UP owe around Rs 12,000 crore in dues to cane farmers. But Shukla's contention that west UP mills have higher amount of pending dues in not supported by numbers.
There are 45 mills in west UP located in Meerut, Moradabad and Saharanpur regions and the total amount pending from this area is Rs 5,957 crore while the remaining 50 mills in UP owe Rs 5,069 crore to farmers.
Launching a scathing attack on BJP government, the SP-BSP-RLD grand alliance had said that 'ganna' (sugarcane) is the real issue in the bypolls, and not Jinnah which the BJP is "trying to foist on people to divert their attention".
"There are pending dues of Rs 750 crore to sugarcane farmers in Kairana even though BJP had made it a poll issue during the 2017 assembly elections. With elections round the corner, a non-existent Jinnah issue was raked up to sway public attention from the plight of sugarcane farmers," Raj Kumar Sangwan, a senior RLD functionary, said.
According to an official estimate, farmers sold cane worth Rs 29,822 crore to sugar mills and received Rs 19,707 crore in the state during the sugarcane season 2017-18. The mill owners nearly owe 44% of the total sale to farmers which roughly amounts to Rs 10,000 crore.
As on May 11, the arrears of cane farmers had accumulated to Rs 1,1855.63 crore. Though in this 2017-18 season, UP has crushed and produced record sugarcane and sugar respectively, low price of sugar in the market has given a blow to the mills which is said to be one of the reasons for accumulated dues.