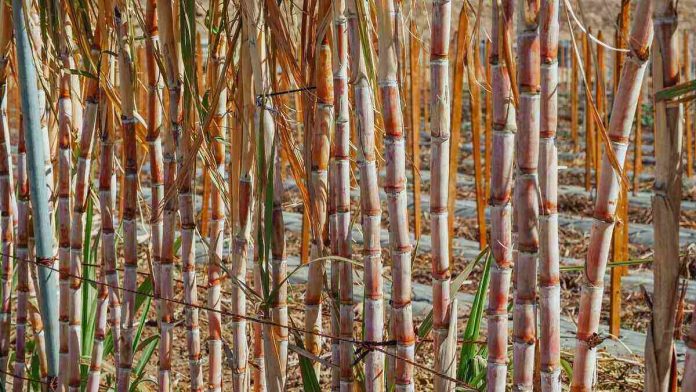 Unable to get their dues this crushing season, cane farmers have not been able to repay their crop loans on time. Consequently, they have not been able to avail of interest subsidy on their loans.
According to sources, sugar mills have run up arrears to the tune of 479.59 crore in the just concluded crushing season, leaving farmers in a lurch. The central and the state governments facilitate farmers with subsidy at the rate of 6% and 1% respectively on the interest applicable to farmers' crop loans which are sought through Kisan Credit Cards (KCC). The subsidy is subject to repayment of crop loans within 12 months from the date of disbursement of loan.
According to district cane officer Jitendra Kumar Sharma, "The four cane development societies at Pilibhit, Bisalpur, Puranpur and Majhola have a total of 2,26,998 registered cane growers who supply sugarcane to various sugar mills. These cane growers meet their financial requirements through crop loans from primary agriculture credit cooperative societies, district cooperative banks as well as commercial banks."
Assistant registrar of cooperative societies AK Singh explained that the crop loan is made available to farmers by cooperative societies and the district cooperative banks at 10.7% annual rate of interest of which 6.7% interest subsidy is borne by the central government and 1% by the state. "A farmer's interest liability is just 3% on loans provided they are repaid by June 30 every year as the cooperative sector resumes the 12 monthly crop loan cycle between July 1 and June 30," he said.
The 76 primary agriculture credit cooperative societies in Pilibhit had disbursed crop loans worth Rs 269.11 crore to farmers within their loaning year. Farmers also took Rs 11.22 crore as loans from sugarcane development societies, he said.
The lead bank district manager of Pilibhit, MS Jalpangi, said, "The crop loan through KCC is provided to farmers by commercial banks at 9% annual rate of interest on which 5% subsidy is provided by the union government. The remaining 4% of interest is borne by the farmer. But the provision of repayment within 12 months is equally applicable even in case of KCCs to avail the interest subsidy."