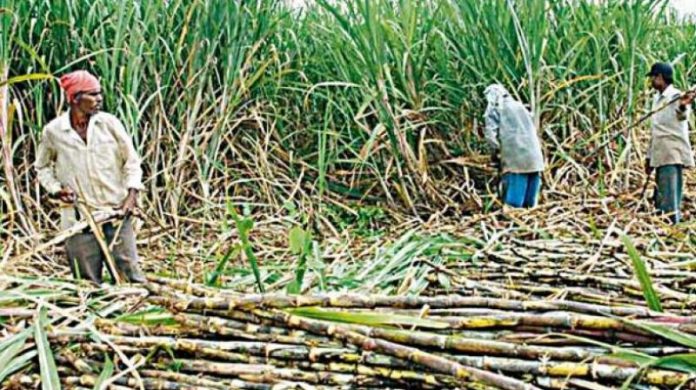 Unwilling to risk its electoral chances in a key state like Uttar Pradesh, the government is looking for ways to appease cane growers—who are still owed Rs 18,000 crore by sugar mills—before it is too late. The food ministry had suggested a Rs 3 per kg cess on sugar, over and above the 5% GST—the Rs 6,700 crore that this would have collected was to be used to pay cane farmers. That would have been an unfair imposition on consumers across the country, and it is just as well the group of ministers, headed by Himanta Biswa Sarma, has shot down the proposal. At the same time, the panel has proposed a cut in the excise duty on ethanol from 18% to 12%—that is a good idea since it will make fuel doping more attractive and will boost demand for sugarcane. The suggestion that a 1% agriculture cess be levied on luxury goods—once the Attorney General gives his approval—is, again, unfair to consumers since, apart from being an unfair impost on consumers of all goods, it does little to cure the ills of the cane economy; in fact, it will only worsen matters.
At the root of the problem is the government's unwillingness to cut the excessively high cane prices; if farmers got less for their crop, they would be discouraged from growing it. That would have left both government finances and the water tables in better shape, given how much of a water-guzzler the crop is. And with sick sugar mills turning defaulters as a result of such high cane prices, this is pushing up loan losses at banks. Vilifying mills doesn't help, decontrolling will. While the Rangarajan Committee had, in 2010, come up with an interim solution to high cane prices bankrupting sugar mills—it had suggested farmers be given 70% of the final realisations instead of a fixed price for their cane—the logical corollary would have been to, over time, decontrol the sector completely; that would have meant allowing farmers to sell their cane to any mill and for mill-owners to buy cane from whomever they wanted and at whatever price.
What happened, instead, was that while Karnataka and Maharashtra moved to the Rangarajan revenue-share formula, Uttar Pradesh persisted with State Advised Prices that were generally higher than the Centre's Fair and Remunerative Prices (FRP) and resulted in mill dues to farmers mounting. And with global prices falling, even the FRP has become a burden and is, on average, around two times the A2+FL costs compared to the 1.5 times the government has promised for all crops. Placating farmers through cesses may make for good politics, but what the industry needs to be viable is genuine reforms—the proposed cesses will lower farmer dues and, by giving the government more breathing room, will push back any chance for reforms.