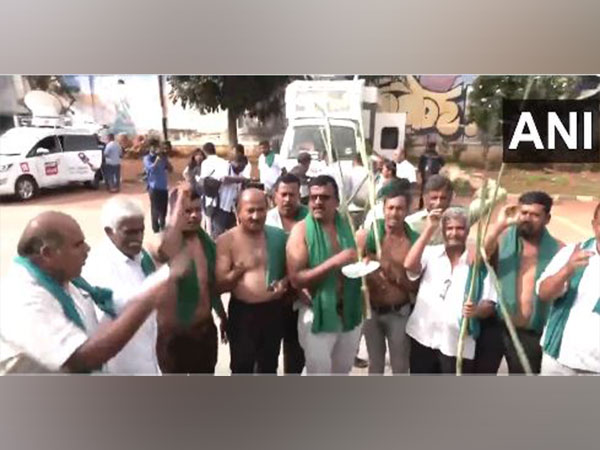 Bengaluru: The bandh called by various farmer organisations opposing the release of Cauvery water to Tamil Nadu disrupted normal life in Bengaluru and other parts of the state.
As per media reports, at Kempegowda International Airport, 44 flights (22 outgoing and 22 incoming) were cancelled due to 'operational' reasons.
All schools and colleges remained closed on Friday in Mandya and Bengaluru. "In view of the bandh called by pro-Kannada organisations, farmer unions and several other organisations tomorrow (Friday) regarding Cauvery water issue, Section 144 has been imposed in Mandya district and schools and colleges will remain closed tomorrow," Deputy Commissioner Mandya Dr Kumar said on Thursday.
Meanwhile, Deputy Commissioner Dayanand KA also informed that a holiday has been declared for all schools and colleges in Bengaluru City on Saturday.
Karnataka is witnessing massive protests after Cauvery Regulatory Committee (CWRC) has ordered to release of 3000 cusecs of water to Tamil Nadu. Many protestors are raising slogans that Cauvery river belongs to them.
Earlier A group of the Karnataka Rakshana Vedike (KRV) activists on Thursday held a massive protest in Bengaluru against the state MPs and Siddaramaiah Government over the Cauvery River water issue.The KRV activists shouted slogans of "Cauvery Is Ours" as they protested against the release of the river water to Tamil Nadu.
KRV Women's Wing President Ashwini Gowda said that this is the time for all Kannadigas to come together and demanded that the state-elected MPs should come up and speak up on the matter and stand for the people of Karnataka or resign from the post.
Amid a row over Cauvery River water sharing raging between Tamil Nadu and Karnataka, members of Karnataka Rakshana Vedike Swabhimani Sene on Thursday interrupted a press conference being held by actor Siddharth for his film and demanded him to leave the venue.
The actor was promoting his upcoming film 'Chikku' in Bengaluru when the members of Karnataka Karnataka Rakshana Vedike Swabhimani Sene disrupted the event, saying that it was not an appropriate time for him to do that as Tamil Nadu is demanding Cauvery River water from Karnataka.
Earlier Karnataka Chief Minister Siddaramaiah expressed his disappointment on the recommendation of the Cauvery Water Regulation Committee (CWRC) which has directed Karnataka to ensure the release of 3000 cusecs of Cauvery water at Biligundlu starting from September 28 upto October 15, 2023.
Karnataka CM Siddaramaiah said, "Cauvery Water Regulatory Committee (CWRC) ordered to release 3000 cusecs of water, I have already spoken to our advocates. They have suggested us to challenge this order in the Supreme Court. We will challenge it in the Supreme Court. We don't have water to release to Tamil Nadu. We are challenging the orders of the CWRC."
The matter has been a controversial issue between Karnataka and Tamil Nadu for decades and they have been locked in battle over the sharing of water from the Cauvery river, which is a major source of irrigation and drinking water for millions of people in the region.
The Centre formed the Cauvery Water Disputes Tribunal (CWDT) on June 2, 1990, to adjudicate disputes between Tamil Nadu, Kerala, Karnataka and Puducherry with respect to the water-sharing capacities.
(With inputs from ANI)