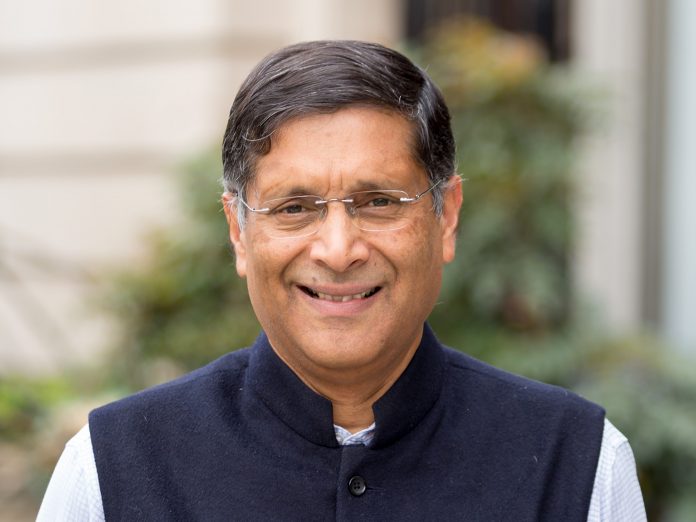 Union Minister Arun Jaitley said today that Chief Economic Advisor Arvind Subramanian will be leaving the finance ministry because of "pressing family commitments" and will return to the US.
Subramanian was appointed as CEA to the finance ministry on October 16, 2014 for a period of three years. In 2017 his term was extended for a year.
"Few days ago Chief Economic Advisor Arvind Subramanian met me over video conferencing. He informed me that he would like to go back to the United States on account of pressing family commitments. His reasons were personal but extremely important for him. He left me with no option but to agree with him," Jaitley wrote in a Facebook post.
He further said that on expiry of Subramanian's three year term in October last year, he had requested him to continue for some more time.
"Even at that stage he told me that he was torn between family commitment and his current job which he considered the best and most fulfilling he has ever done," the minister said.
Jaitley, who was the Finance Minister before undergoing a kidney transplant surgery in mid-May, also thanked Subramanian for his contribution to macro economic management of Indian economy.
"Personally I will miss his dynamism, energy, intellectual ability and ideas. He would walk into my room – at times several times a day, addressing me as "Minister" to give either the good news or otherwise. Needless to say his departure will be missed by me. But I know that his heart is very much here. I am sure he will keep sending advice and analysis wherever he is," Jaitley wrote.