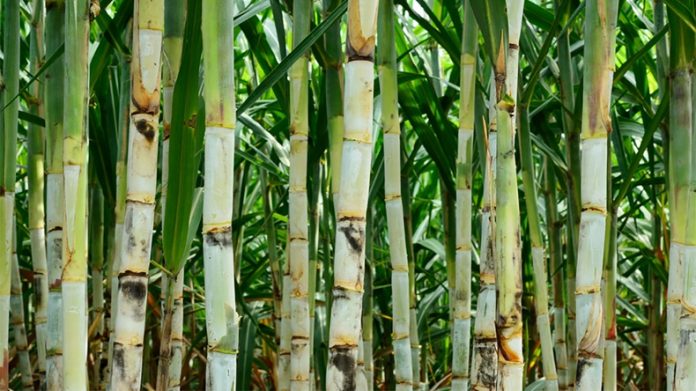 Houston — A combined 44.88 million mt of sugarcane was crushed in Center-South Brazil in the first half of July, down 0.9% from the 45.31 million mt crushed during H2 June and down 6.5% from the 48 million mt crushed in the year-ago period, data from trade association UNICA showed Wednesday. The volume crushed was about 510,000 mt below consensus market expectations in an S&P Global Platts survey of analysts released July 20.Weather in the five largest canegrowing states was near the driest levels so far this year, with none of the states receiving over 1 mm of rain.
The cumulative cane crush so far this season is now up to 267.42 million mt, up 8.08% from the 247.43 million mt crushed during the same period in crop year 2017-18, according to UNICA.
The 2018-19 sugarcane season began April 1 in the key Center-South region, the largest sugarcane and sugar producer in the world.
But the excessive dryness is expected to bring an early end to crushing, with the season seen closing a month to a month and a half earlier than usual. Most analysts have trimmed their cane crush estimates recently in response to the dry weather.
"We have revised down our cane crush estimates to 570 million mt, about 14 million mt lower than previous expectations," said Claudiu Covrig, a senior analyst at S&P Global Platts Analytics.
There were 255 mills operating as of June 15, compared with 266 mills a year earlier, according to UNICA.
Total Recoverable Sugar, or ATR, levels averaged 145.47 kg/mt of cane in H1 July, a 3.9% increase compared with H2 June, when the region's ATR was 140.06 kg/mt of cane, and up 7.70% from 135.07 kg/mt in the year-ago period. The figure exceeded market expectations of 144.68 kg/mt, and is also the highest ATR recorded during the period since the 2010-11 crop.
The dry weather in the Center-South region has bolstered the average ATR level for the crop year to 131.86 kg/mt. That figure represents an increase of 5.10% over the same period in CY 2017-18, according to UNICA.
Sugar production in the region in H1 July totaled 2.39 million mt, a 4.8% increase from the H2 June total of 2.28 million mt, but down 23.24% from the year-ago period, when 3.11 million mt was produced, UNICA said.
Production came in lower than analyst estimates of 2.422 million mt.
Cumulative sugar production between April 1 and July 15 was 12.14 million mt, down 14.53% from CY 2017-18, when 14.20 million mt was produced in the year-ago period. The total missed the Platts survey estimate by 28,000 mt.
Brazilian mills have shifted production toward hydrous ethanol due to its greater profitability and strong sales.
Hydrous ethanol output in H1 July reached 1.60 billion liters, a 3.2% increase from H2 June's 1.55 billion liters, and 53.8% higher than output in the same period in 2017-18. The increase soared past analyst expectations of 1.491 billion liters, and was the largest output ever recorded by UNICA.
Cumulative hydrous ethanol output has risen 71.81% year on year, hitting 9.37 billion liters so far in CY 2018-19, compared with 5.46 billion liters in the same 2017-18 period.
Anhydrous ethanol production in H1 July reached 790.74 million liters, a 0.91% decrease from the H2 June total of 798 million liters, and down 6.53% from 845.95 million liters in the year-ago period. Cumulative anhydrous production was up to 4.08 billion liters.
Mill production of ethanol fell 0.73 percentage points compared with H2 June to 61.60% in H1 July, while sugar production rose by the same amount to 38.40% over the same period.
The cumulative share of sugar versus ethanol production by mills is now 36.13% sugar and 63.87% ethanol, with the share of ethanol production increasing 11.89 percentage points from the previous harvest, when 48.02% of cane went to sugar production and 51.98% to ethanol production.
"If the mills had not changed the mix of production, cumulative sugar production would have already exceeded 15 million mt," said Antonio de Padua Rodrigues, UNICA technical director.
ETHANOL SALES INCREASE
Brazilian ethanol sales in H1 July totaled 1.2 billion liters, 16.68% higher than in the year-ago period, when 1.03 billion liters were sold. Of that total, 1.11 billion liters were sold into the domestic market, while 91.55 million liters were exported, according to UNICA.
Hydrous ethanol sales reached 767.48 million liters in the first half of the month, an increase of 39.46% over the corresponding period in crop year 2017-18, when 550.31 million liters were sold. Anhydrous ethanol sales reached 341.23 million liters in H1 July, a decrease of 16.17% from the 407.08 million liters sold in the year-ago period, UNICA said.