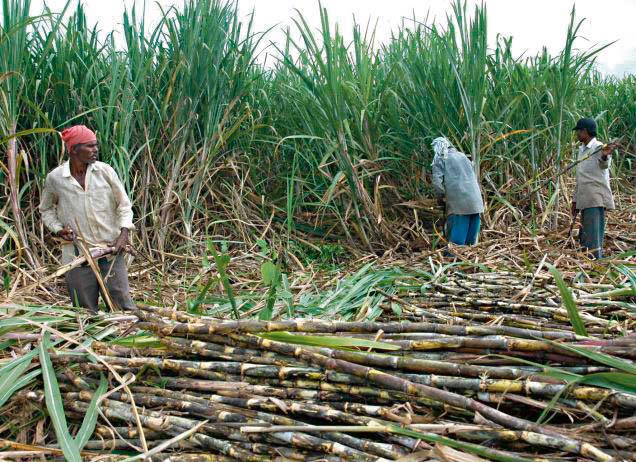 The Modi government is set to spend up to Rs 15,000 crore to protect minimum support prices that are to be announced at 150% of the input costs for crops including paddy, coarse grains and some pulses. Both decisions are likely to be taken at the Cabinet meet on Wednesday, a senior bureaucrat familiar with the development said.
The exact mechanism the government plans to use to ensure the MSP is protected will become clear on Wednesday.
The new MSP regime translates into support prices that are 1.5 times the input costs — costs incurred by farmers towards cultivation — so that farmers get 50% returns. The decision to offer higher support prices for the kharif season was first announced in the Budget for 2018-19.
MSPs are announced twice a year, at the beginning of rabi (winter) and kharif (summer) sowing seasons. MSPs are likely to significantly go up in a range of crops. In the 2017-18 crop year, returns to farmers were below 50% of the costs of cultivation in most crops.
A key reason for the current distress is that farmers have failed to get even MSPs for their produce. In kharif 2017, net margins (difference between market price and production cost) were negative in many crops.
According to calculations by Ashok Gulati, the Infosys Chair Professor of Agriculture at ICRIER, during 2016-17 too, there were negative margins on jowar (-18%), sunflower (-13%), groundnut (-4%), ragi (-20%), moong (-7%) and urad (-4%).
The mechanism under which the government plans to spend up to ?15,000 crore is aimed at ensuring that this doesn't happen this season.
On Saturday, PM Narendra Modi told a delegation of farmers that the government would ensure farmers get recommended MSPs. He had also said that for the 2018-19 sugar season beginning October, the "fair and remunerative price" for sugarcane – the government-determined price at which mills are obliged to buy cane from farmers – would be announced within the next two weeks. The 2018-19 cane price will be higher than the previous year's price and also provide an incentive for those farmers whose recovery from sugarcane will be higher than 9.5%. In the sugarcane business, cane recovery means the amount of sugar that can be extracted from a given quantity of cane.
Sowing of kharif crops is under way and has been completed in 16.5 million hectares June 30, which is about 46% less than last year's levels from this time of June, data from the agriculture ministry showed.