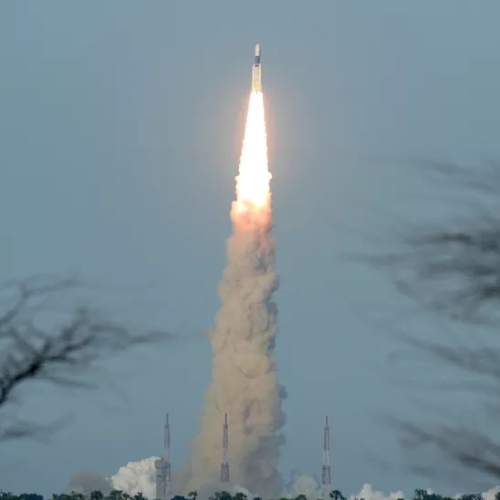 New Delhi: The major hurdle in India's second Moon mission has been cleared as Isro has successfully placed Chandrayaan 2 into the lunar orbit on Tuesday morning.
Isro has said in a statement, "The health of the spacecraft is being continuously monitored from the Mission Operations Complex (MOX) at ISRO Telemetry, Tracking and Command Network (ISTRAC) in Bengaluru with support from Indian Deep Space Network (IDSN) antennas at Bylalu, near Bengaluru. All the systems of Chandrayaan 2 are healthy."

"The duration of the critical maneuver was 1738 seconds. Chandrayaan 2 was successfully inserted into a Lunar orbit with this maneuver. The orbit achieved by the lunar probe is 114 km x 18072 km." statement further added.
While addressing the media, Chairman of Indian Space Research Organisation K Sivan said, 'The orbit entry of Chandrayaan 2 happened perfectly at 9:30 am on Tuesday."
Now, it is moving around the Moon. Chandrayaan 2 was launched by ISRO on July 22 using GSLV Mk III M-1 space vehicle from its Satish Dhawan Space Center in Sriharikota.
To Listen Chandrayaan-2 News click on the player button.