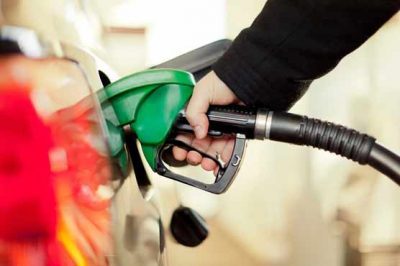 New Delhi, Sept 4 (PTI) Senior Congress leader P Chidambaram Tuesday blamed the NDA government for rise in petrol and diesel prices, saying it was happening due to "excessive taxes".
In a series of tweets, the former finance minister also demanded that petrol and diesel be brought under the GST immediately.

"Relentless rise in prices of petrol and diesel is not inevitable. Because, the price is built up by excessive taxes on petrol and diesel. If taxes are cut, prices will decline significantly," he said.
Chidambaram said the central government blaming the states is a "spurious argument".
"The BJP forgets that its boast that BJP is ruling 19 States. Centre and States must act together and bring petrol and diesel under GST. Congress demands that petrol and diesel be brought under GST immediately (sic)," he tweeted.
Petrol and diesel prices in the country touched their highest levels Monday mainly due to fall in rupee and a sharp rise in crude oil rates.
Petrol price in Delhi rose to a record Rs 79.15 a litre and diesel climbed to a fresh high of Rs 71.15, according to price notification of state-owned fuel retailers.
This follows ?a 31 paise/litre hike in prices on Monday. Rates have breached the previous high of Rs 78.43 a litre hit on May 28. On that day, the rate in Mumbai was Rs 86.24 per litre.
A litre of petrol in Mumbai costs Rs 86.56 on Monday.