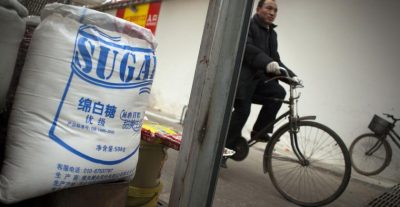 ChiniMandi, Mumbai: China has shown interest to buy raw sugar from India instead of Brazil and Thailand. To discuss the same china will be sending a delegation of 14 chairmen of sugar refineries across the country on 6th December 2018.
According to a source, currently, China requires around 20 to 25 lakh tonnes of raw sugar, after a meeting and discussion with a delegate, the further decision will be taken.

India recently had sent its delegation for china's visit where India's sugar trade was discussed. Currently, Brazil and Thailand have prioritized Ethanol production than Sugar production, as per the source.
Export Opportunity:
As soon as the rate for a good quality raw sugar is finalized, India will stand with a great opportunity of exporting 20 to 25 lakh tonnes of sugar to China.