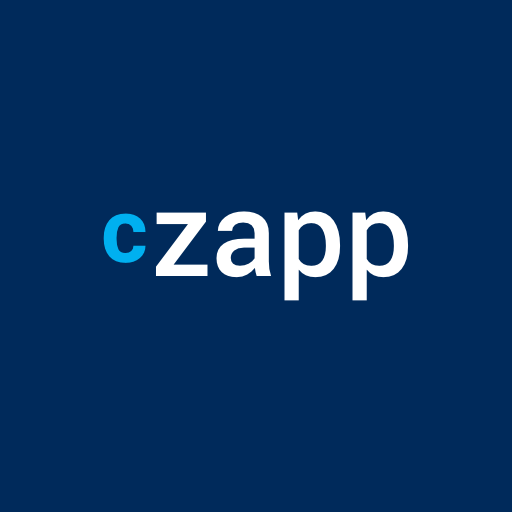 Insight Focus
China imported 4.64m tonnes of raws in 2022, accounting for 36% of refiners' capacity. In 22-23 season, domestic sugar production is 6m tonnes less than consumption. We expect import policy to remain loose this year, but is import margin viable?
As one of the world's largest sugar buyers, China purchased 6 million tonnes of sugar in 2022, of which raw sugar accounted for 77 percent. In 2022, this made China the second largest buyer of raw sugar in the world behind Indonesia.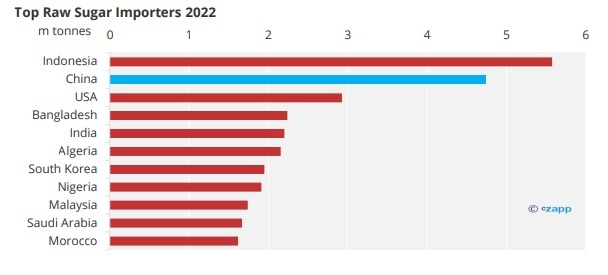 We need to look at sugar refinery capacity, allocation of import permits and import margins.
2023 Sugar Demand: Seesaw Version
But first, let's take a general impression of sugar-related imports in 2023.
We think at least 3.5m tonnes of raws demand will be realized even if the AIL import margin is negative. This is because of quota import compensation. And we don't worry about whites demand as 70% are quota imports and 20% are transit trade.
The remaining demand will see a seesaw effect as import margins fluctuate.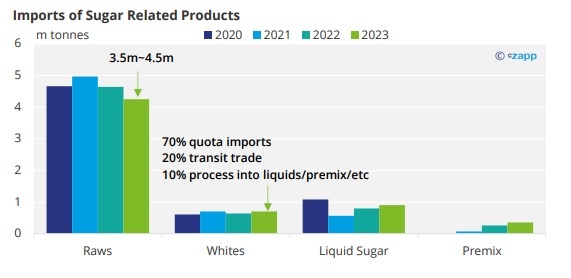 When the margin improves, the first viable options are zero-duty liquid sugar (syrups) and premix powders, as well as 12% tariff premix processed in the comprehensive bonded zone (free trade zone).
As a result, rising imports of these products will continue to put pressure on import margins. This will squeeze out some uncompensated raws demand of small/nil quota holders.
Evolution Of China's Raw Sugar Import Policy
China's raw sugar processing capacity has more than quadrupled in the past 15 years and is still growing. This is odd, since import policies have been tightened, investment in new projects in raw sugar restricted were restricted until 2020 and more recently import margins have been very negative.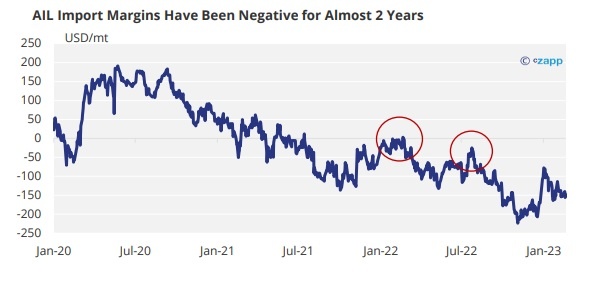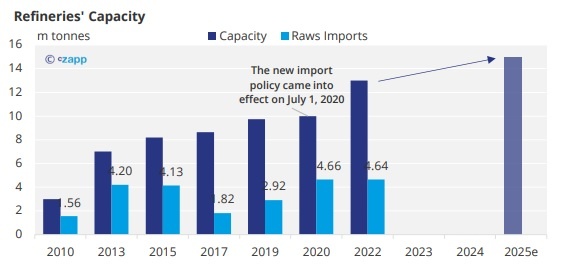 Today, raw sugar processing capacity is more than 13m tonnes, and new projects are even under construction, such as COFCO's 500k tonnes sugar refinery in Fujian province. So why the expansion?
Why A Loose Import Policy?
Look at the crop. In our previous report, we noted that the government has made numerous efforts to boost sugar security, for example returning eucalyptus and banana to canes.
However, sugar cane is still a crop that depends heavily on the weather. Last year, the drought lasted for months, which severely reduced sugarcane production in Guangxi. Although partially offset by increased beet sugar production, the gap in 2022/23 will be up to 6m tonnes. This supports China's import demand.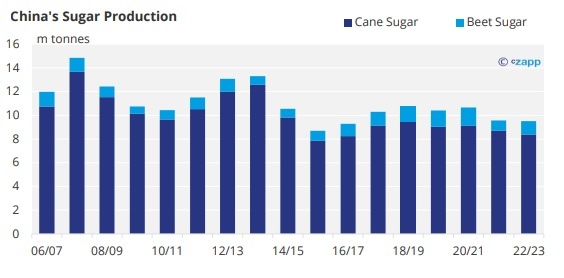 But refiners can't get too excited too soon.
Import margins in 2022 were mostly negative, but still offer some opportunities. Combined with good operations in 2021, imports in 2022 remained high, with only a limited number of refiners not fulfilling their AIL allocations. In theory, unused AILs would be deducted from the 2023 allocation accordingly.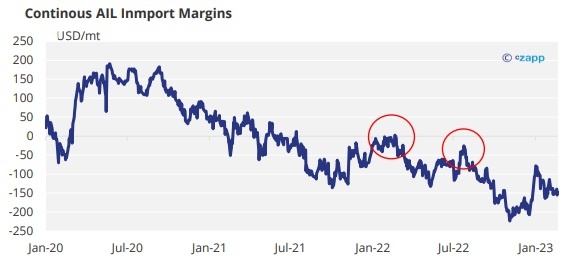 When and How Many?
This year's AILs are likely to be issued in April, as was the case last year. Before that, sugar refiners tended to be cautious in their purchases.
And 25% of capacity seems to be the baseline over the past two years, which is 3.25m tonnes based on 13m tonnes of capacity.
On top of AILs, there is raws import quota of about 1.5m tonnes (15% tariff) to guarantee raw sugar demand and improve profits.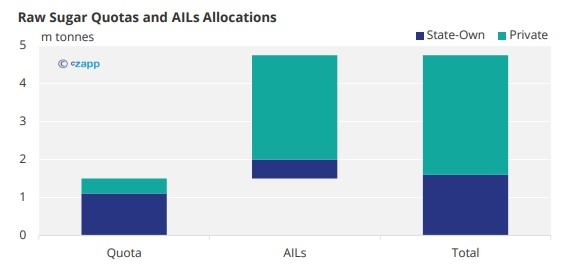 Will 2023 Import Margin Do Its Job – Encourage or Discourage the Imports?
Import profits in the first two months of 2023 are hardly an incentive to buy.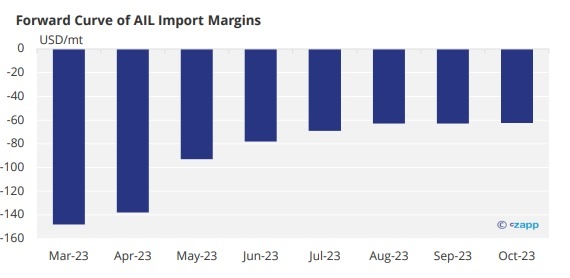 Structurally, this year's purchases should also be skewed towards the second half of the year. However, under the crop reduction and import delay, we may usher in the recovery of import margin, which is the time for refiners to return to the world market. They are now probably targeting around 18.5 cents.
But they must lower their expectation on the margin this year. Until margin returns to target levels, two other imported products will be more profitable: liquid sugar and premixed powder.
We also hear about the resumption of smuggled white sugar. We'll talk about it in the next report.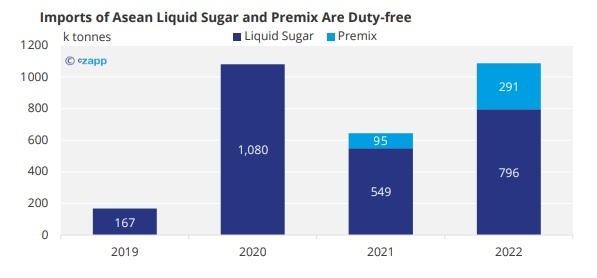 For more articles, insight and price information on all things related related to food and beverages visit Czapp.