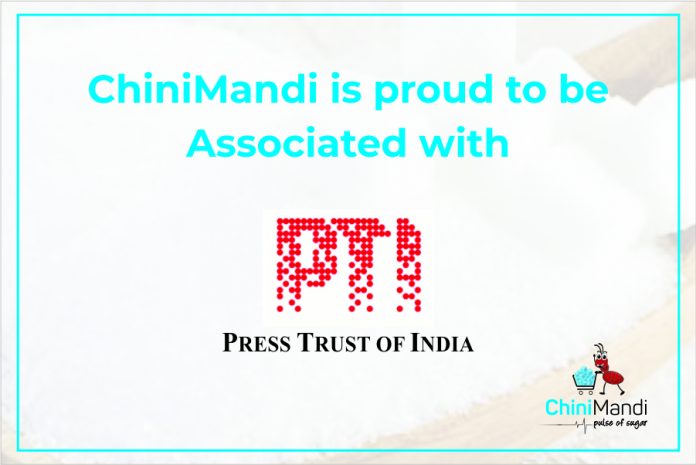 Mumbai: ChiniMandi features a wide array of constituency about all the stake holders of the Sugar Industry right from Latest News, Equity & Commodity News, Interviews, Sugar Information, Daily Wholesale & Retail Prices, Prices of International Sugar, Equity Sugar Sector, Indices, Currencies, Commodity Futures, Sugar Acts, Government Notifications, Statistics, NCDEX Circulars & Contracts Specifications, Office of the Directorate of Sugar, Cane Commissioners, Millers & information about Events & Conferences around the world & many more.
On the association with India's largest news agency; "Press Trust of India";
ChiniMandi is endowed to serve the best information of the industry on the portal.
Visit for all the information about the Sugar Industry under one umbrella.