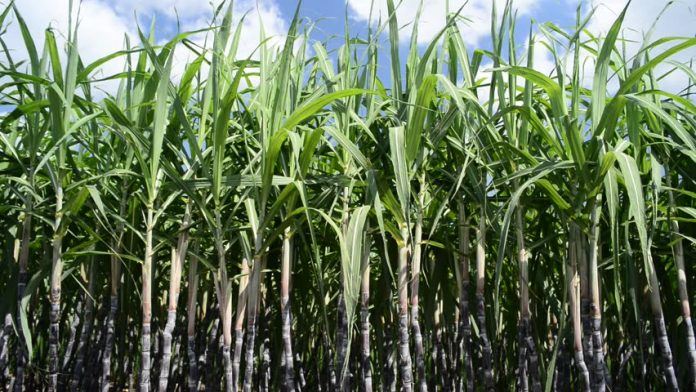 The Chief Minister Trivendra Singh Rawat has agreed in principle to pay pending arrears of Rs 217 crores to the sugarcane farmers. This assurance to the sugarcane farmers of the State was given to the CM in a review meeting of Sugarcane Development and Sugar industry department at secretariat on Thursday. The Minister of Sugarcane development, Parkash Pant was also present in the meeting.
In the meeting Rawat said his Government is committed to the welfare of the sugarcane farmers and their arrears of sugarcane worth Rs 217 crore will be paid. The Sugarcane Development Minister Pant said that the difference of the support price announced by the Central Government and the sugarcane price announced by the State Government will be paid by the State Government.
The CM was told in the meeting that due to decrease in the prices of sugar, the financial condition of sugar mills has turned bad and a sum of Rs 95.79 crore is required to pay the salaries of employees of Bazpur, Nadehi, Kiccha and Doiwala sugar mills. The CM said that the Government would provide interest free loans to sugar mills so that they can pay the salaries of the employees. He directed Finance Secretary Amit Negi to hold a meeting with officials of sugarcane department to chalk out a work plan.
On grave note, Rawat said that workers of sugar mills cannot be left without salaries and directed the managements of sugar mills to adopt strict economic discipline. He warned the managements of sugar mills that dependence on State Government time and again for their own mismanagement is not good. The CM said work on the modernization of sugar mills should be started to make them profit making units.
The Sugarcane Development Minister Pant informed that plans are afoot to modernize sugar mills. He said that the sugarcane plantation area in the last one year has increased from 84956 hectares to 86053 hectares and the production of sugar in the past one year has increased from 34.55 lakh quintals to 41.69 lakh quintals and the recovery percentage has also increased from 9.86 per cent to 10.19 per cent.
The Finance Secretary Amit Negi, Secretary Power Radhika Jha, Secretary Sugarcane development Indudhar Baudai and General Managers (GMs) of sugar mills attended the review meeting.