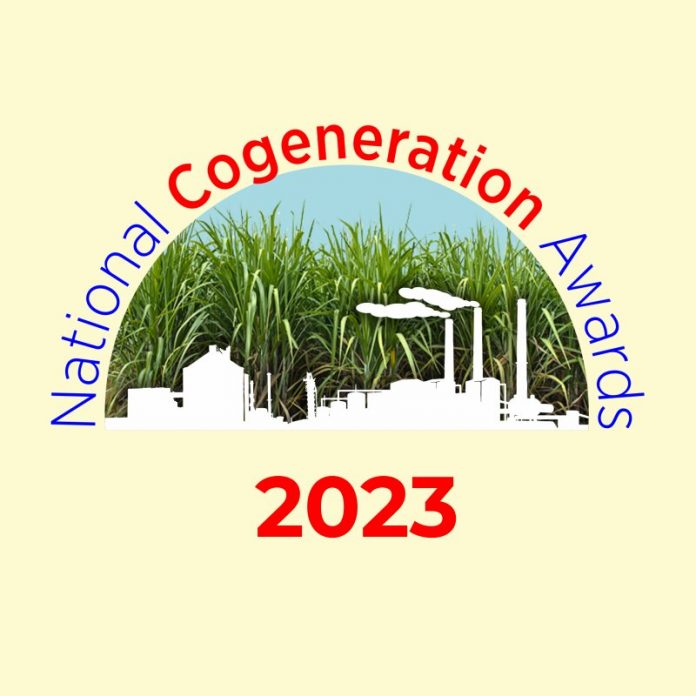 Cogeneration Association of India is coming up with 'National Cogeneration Awards 2023' for recognizing the excellence and innovations in the Industry.
To facilitate the application process and create awareness about the awards, they have launched the website www.cogenawards.com.
In response to a request from Cogen Power Projects, a new award category, "Best Electrical Manager," has been introduced this year. The awards will be presented in the following categories:
Best Cogeneration Power Plant

Best Cogen Manager

Best Instrument Manager/In-charge

Best DM/WTP Manager/In-charge

Best Electrical Manager
Each category will have separate awards for Co-operative and Private Sector Sugar Mills, as well as for Boiler Pressure below and above 87 Kg/cm2. In total, there will be twenty awards presented.
Cogen India has embraced digital technology to simplify the nomination process. The deadline for submitting award nominations is June 30, 2023. The association also organised an award function last year to recognize excellence and innovation in the Sugar Cogeneration Industry.
The 'National Cogeneration Awards 2022' took place in August 2022 in Mumbai. The event honoured outstanding individuals and institutions in the field, with Union Minister Nitin Gadkari as the Chief Guest. NCP chief and former Union Minister Sharad Pawar, Dinesh D. Jagdale, Jt. Secretary (Biomass), MNRE, Govt. of India, Narendra Mohan, Director NSI, Kanpur, and other senior government officials were also present.
'National Cogeneration Awards' shall help to create a platform for bringing various stakeholders together and create an enthusiastic environment for all the individuals therein to aspire for greater achievements both individually and for institutions they represent in the Co-operative and Private Sector Sugar Mills having Cogeneration Power Plants.
Visit www.cogenawards.com/portal to register for award nominations. To learn more about the awards, download the brochure by clicking here.