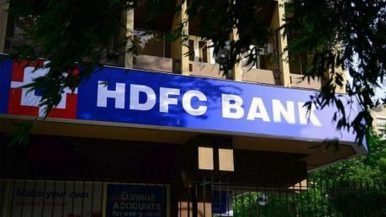 ChiniMandi, Mumbai: On 10th Sept Monday, HDFC bank's vice president Siddharth Sanghvi's dead body was found near Kalyan in a decomposing condition. He was last seen on 5th Sept when he left the office at 7:30 in the evening. 20 years old Sarfaraz Shaikh has been arrested for the murder and was presented before the magistrate court in Mumbai on Monday.
As Shaikh told the court that he had to pay the EMIs of his motorbike for which he had no money. Therefore Out of a bank robbery which went wrong, he killed Siddharth Sanghvi. The murder took place in the parking lot of the Kamala Mills compound at Lower Parel on 5th Sept., For now, Shaikh has been remanded to the police custody till 19th Sept.

According to the sources, Sanghvi's throat was slit and then was stabbed for multiple times then Shaikh put the body in a back seat of Sanghvi's car and drove near his house at Navi Mumbai where he lives. He then dumped Sanghvi's body and abandoned the car. Shaikh was caught due to victim's phone which he had kept.