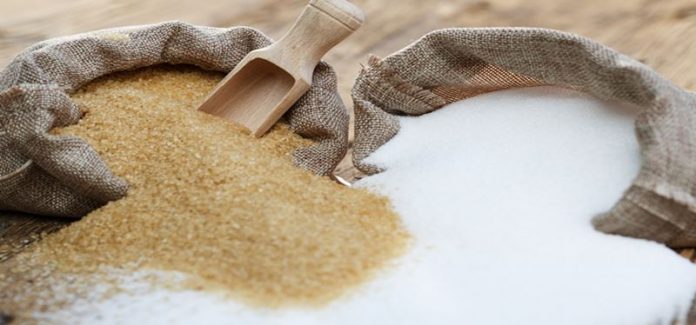 PUNE: At a time when international sugarNSE 0.00 % prices are ruling about 40 per cent below the minimum support price (MSP) fixed by the government, exporters have sought relaxation in the condition imposed by cooperative lending banks in Maharashtra that millsNSE -0.49 % must pay the difference between the international prices and MSP to export the pledged sugar.
The Centre has allotted a mill-wise quota for export of 20 lakh tonnes of sugar from the 2017-18 season's sugar production. Less than two months before the beginning of the next sugarcane crushing season, beginning October 1, the country has met just about 20 per cent of the target.
While higher domestic sugar prices are keeping mills away from exports, in Maharashtra another reason for lower exports is the chief lending bank.
The Maharashtra State Cooperative (MSC) Bank and its associate district cooperative banks are the main lenders to the sugar millsNSE -1.82 % of the state. The sugar in the godowns of the sugar mills is pledged with the banks against the loans.
Sanjay Kathal, managing director, Maharashtra State Co-operative Sugar Factories Federation (Sakharsangh) said, "Sugar mills are very much interested in sugar exports.
However, the condition of the MSC Bank to pay the difference between the MSP of Rs 29 per kg and the export price is holding back the mills from exporting."
VV Anaskar, chairman of MSC Bank said, "After including the subsidy announced by the central government for payment of sugarcane price, the export price is about Rs 26 per kg while the MSP is Rs 29 per kg.
We cannot allow mills to export sugar without paying the difference of Rs 3 per kg as the mills' sugar is pledged with us."
The state cooperative sugar factories federation has requested the central government to pay the producer subsidy directly to the MSC Bank instead of giving it to the sugar mills.
"If we get producer subsidy from the central government, up to 90per cent of the amount can be lent to the sugar mills to enable them to export sugar," said Anaskar. However, the matter is pending with the Centre even after a month.