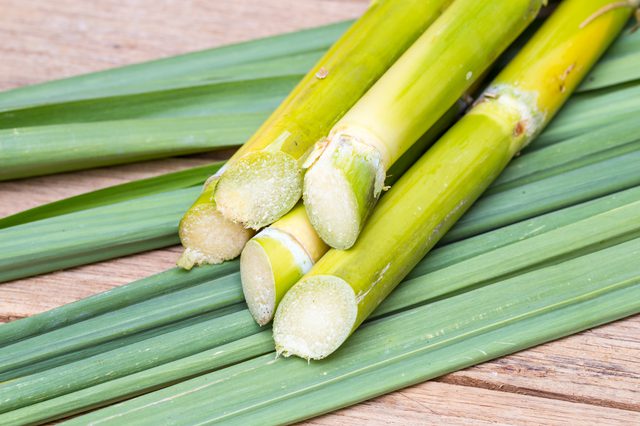 Image Credits: LEAFtv
The National Federation of Cooperative Sugar Factories (NFCSF), an apex body of 225 cooperative sugar mills and 9 state cooperative sugar federations across the country, has expressed fears that several sugar mills may not be able to crush cane next season. According to Dilip Walse Patil, chairman, NFCSF, sugar production this season is likely to touch 305-310 lakh tonne.
"With a difference of at least Rs 1,000 per quintal in international and domestic rates, there is no way out for millers unless the government intervenes and incentivises exports. Unless the government intervenes, we fear that the next year's (October 2018) crushing season would badly get hampered for want of working capital which has completely been eroded due to short margin and negative networth in the bank accounts of sugar mills," he said.
'The federation has approached Ram Vilas Paswan, Union Minister for Food, Consumer Affairs and Public Distribution.
As per the latest update on sugarcane arrears across the country, as on April 15, total cane arrears have touched Rs 20,683.35 crore. The maximum arrears are from Uttar Pradesh (Rs 8,976.59 crore), Maharashtra (Rs 2,457.55 crore), Karnataka (Rs 2,643.21 crore) and Tamil Nadu (Rs 2,007.27 crore). The cane arrears have occurred mainly because of steep slide in sugar realisation, which is almost lower than Rs 500-600 per quintal when compared with its production cost, he said.
"In other words, every kg of sugar with the sugar mill cess is incurring cash loss of Rs 5-6 per kg. This is bleeding and the industry cannot sustain this for long. As a result of this, the sugar mills are unable to make cane payment on time and in full," Patil said, adding that there is tremendous stress generating at the level of sugarcane farmers across the country. Unless immediate intervention by the government is done, the situation might go out of control which would be very difficult for the government to mitigate.
In a marathon meeting of the joint industry delegation consisting of NFCSF and ISMA had with the Secretary (Food) and Joint Secretary (Sugar) and Chief Director (Sugar) last week the federation has urged the government to help push 20 lakh tonne of sugar out of country by incentivising the same. This is the solitary step which would help control the dire situation of the country's sugar mills and thereby sugarcane farmers. In Maharashtra, the Sugar Commissionerate has issued notices to 40 sugar mills for failing to clear their dues with farmers.A few weeks back, the central government had announced 20 LT of sugar till September 2018 under the Minimum Indicative Export Quota (MIEQ) but millers have said that without any government support, exports would be non-viable.
To add to their woes, the Maharashtra State Cooperative (MSC) Bank has devalued sugar making by Rs 120 per quintal. This would be the sixth devaluation of sugar in the current season. If the present season appears to be difficult, millers have pointed out that the anticipation of bumper crop expected next year would make life more difficult for them. Without government intervention, either in terms of export subsidy or direct payment to the farmers, millers say many of them would not be in a position to absorb more losses. Mukesh Kuvediya, secretary general, Bombay Sugar Merchants Association (BSMA) pointed out that there is a glut in the international market with high production in India, Pakistan, Thailand and even European countries in addition to the season just beginning in Brazil.
International prices have fallen to $350 per tonne FOB , way below cost of production. Traders are buying as per need and are not stocking up on inventory since production is high and the Weather Department has predicted a good monsoon for the coming season. Farmer organisations have already sounded a warning to millers to pay up arrears failing which they have threatened agitations. Raju Shetti, president, Swabhimani Shetkari Sanghatana has expressed concern on the volatility in sugar prices and has demanded an investigation into the sale of sugar during the last three months.