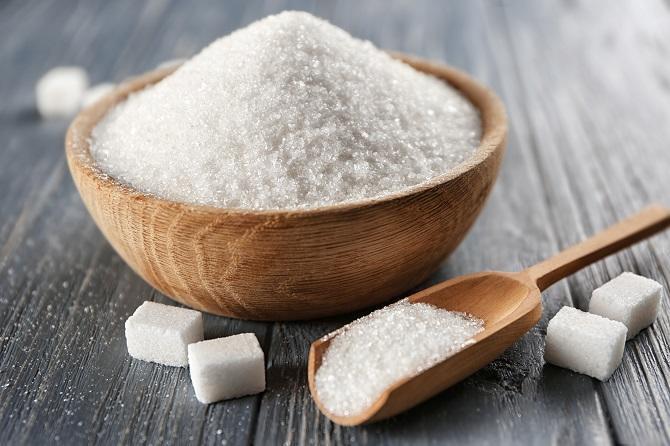 Image Credits: Chowhound
LONDON, March 16 (Reuters) – White sugar futures fell on Friday to a fresh 2-1/2 year low as worries about a global supply glut persisted, while arabica coffee hovered above a 9-month trough touched a day earlier.
SUGAR
* May white sugar was down $2.50, or 0.7 percent, at $346.50 a tonne by 1214 GMT, after slipping to $346.40 per tonne, the weakest for the front month since September 2015.
* Prices remained under pressure from expectations for a global supply glut, mainly due to sharply higher output in India and Thailand.
* May raw sugar also fell 0.12 cents, or 0.9 percent, to 12.62 cents per lb.
* The market remained under pressure from light speculative selling, underpinned by weaker chart signals and concerns about excess supplies.
* However, dealers said losses were capped as the market was well-supported around the 12.50 cent mark.
* Participants were also awaiting data on Friday for fresh signs of investor positioning, with dealers noting funds likely extended their bearish stance to a new record, which could pave the way for short-covering.
* However, the market remained vulnerable to hedging by producers tired of waiting for prices to rally on speculative short-covering, dealers noted.
* "Any move lower is probably going to be by producers losing patience and bringing selling to market," said one dealer. "So it's kind of a game of cat and mouse between the funds and the producers."
COFFEE
* May arabica coffee was down 0.40 cents, or 0.3 percent, at $1.1835 per lb.
* Prices plunged to a 9-month low on Thursday, pressured by a weaker Brazilian real, which encourages producer selling by improving local currency returns on dollar-traded commodities.
* Dealers noted the market also remained under pressure from speculative short-selling, inspired by bearish technical signals and expectations for surplus production.
* Brazilian coffee farmers sold 85 percent of the 2017/18 crop by March 12.
* May robusta coffee was up $3, or 0.2 percent, at $1,731 a tonne.
COCOA
* May New York cocoa was down $1, or 0.04 percent, at $2,556 a tonne.
* May London cocoa also fell 1 pounds, or 0.1 percent, to 1,799 pounds a tonne.
* Both markets have rallied to multi-month highs, boosted by speculative buying against a backdrop of more modest West African output.
* "But in recent sessions we are seeing signs that the bull run could be weakening, and the market has perhaps now reached its peak," INTL FCStone said in a market update. (Reporting by Ana Ionova; Editing by Jon Boyle)