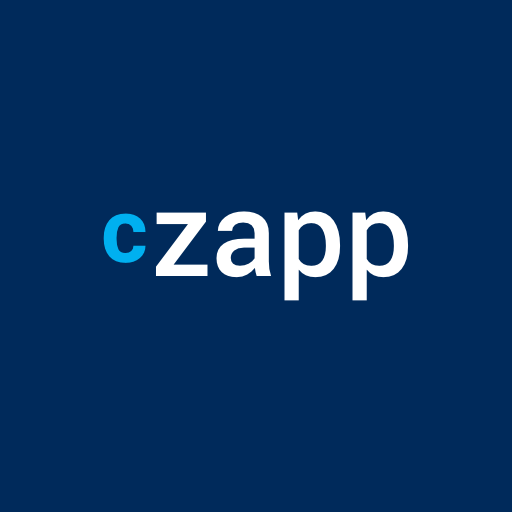 Opinion Focus
Over the past two years, the COVID pandemic's long-term impact on consumption has been unclear. There is no evidence of a long-term effect on consumption patterns despite a few changes. The 'new normal' looks a lot like the 'old normal' in terms of volumes and growth potential.
Two years ago, the world was thrown into the "new normal". COVID accelerated a range of trends from telemedicine to the home office. Inevitably, the way we consume changed while we were locked down, with a huge drop in out-ofhome purchasing, while supermarkets raked in record profits. But two years on, after the dust has settled, Czapp takes a look at the new normal for consumption – and it looks a lot like the old one.
Shopping Methods Impact Food and Beverage Purchasing
There is no question that pandemic has had a lasting impact on the way we buy and consume our calories. When lockdown was announced in early 2020, in many countries non-essential retail stores were closed. This of course provided significant tailwinds for the e-commerce and home delivery industries.
Since lockdowns have been eased in the UK, the US and Europe, the surge in online sales has normalised. Online sales in the UK as a percentage of all retail sales went from under 20% pre-pandemic to a peak of 37.8% in January 2021, when lockdown coincided with a peak in Christmas retail demand.

But since then, online sales have dropped to less than 30% of all retail sales in the UK. Although still higher than in 2019, the reopening has certainly hit online shopping.
So why does this matter when we're talking about consumption trends? Well, research suggests that we tend to consume more when shopping in person. This is because "impulse" purchases are much more common in store. Research by US company First Insight shows that 71% of shoppers spend more than USD 50 when shopping in store compared with just 54% of those shopping online.
By extension, this should mean that a drop off in online shopping should coincide with an increase in food purchasing volumes.
Food and Beverage Spending Begins Recovery
Another factor that lowered food and beverage spending was the closure of dine-in restaurants, followed by a significant capacity reduction on reopening.
In the UK, there was a significant drop in total food and beverage consumption in 2020. While in home consumption grew, this was more than offset in a 40% year-on-year plunge in out-of-home consumption. Even in 2021, out of home consumption did not fully recover, while in home consumption remained relatively stable.

In the US, a similar pattern of food and beverage consumption emerged in 2020, although the impact was not quite as severe as in the UK. The drop in consumption in the US from 2019 to 2020 was just 15%, and since then out-of-home consumption has grown to levels above 2019's. In-home consumption continued to grow throughout the period.

Likewise, in Europe, the same pattern holds. Across a selection of countries for which data was available, inhome food and beverage spending continued to increase from 2019 to 2021. While spending on out-of-home food and beverages has recovered after a dip in 2020 it has still to reach 2019 levels.
However, this lethargy can also be attributed to a delay in the return of the tourism industry. While numbers are picking up, in February 2022, Europe registered just 90.8 million visitors, significantly down on the 127.6 million registered in February 2019.

The Desire for Convenience Hasn't Faded
Out-of-home dining is now recovering well. According to dining reservation website OpenTable, globally the number of seated diners in 2022 is even shaping up to outperform the average of 2019.

It is generally believed that out-of-home consumption equates to higher sugar, meat and fat consumption, given that restaurant foods tend to be richer and more indulgent. Portion sizes also tend to be larger than those eaten at home. This would suggest that total calorie consumption is heading up.
During the lockdowns, there was a substantial drop in convenience spending due to prolonged periods of home working rather than office work. Convenience foods tend to contain higher levels of sugar and higher caloric content, so a wholesale switch to home office would have posed a threat to sugar consumption.
But real estate firm Colliers believes that office uptake in London will return to the 10-year average as early as this year. In fact, there were more individual transactions in the first quarter of 2022 than any other quarter of 2021. This would mean the threat to convenience consumption is less severe than originally thought.

The increase in convenience spending is reinforced by financial results from coffee franchise Starbucks. Despite persistent lockdowns in China, revenue for 2021 was up 9.6% on 2019, and first half earnings suggest the chain is on track to outperform in 2022.

Likewise, UK supermarkets Tesco and Sainsburys noted an increase in the convenience sectors in their most recent earnings reports. Sainsburys' convenience business grew by 9% in the 52 weeks ended March 5. It attributes this to "more people returning to the workplace, with sales now broadly back at pre-pandemic levels."
Tesco said that footfall in city centres is recovering. "Growth was particularly strong in our 'on-the go' stores and in 'food to go' and 'food for tonight' ranges, where sales grew by 34.9% and 21.6% respectively," it said. The corporation added that sales in neighbourhood stores fell back in its 2021/22 financial year from very high levels in 2020/21.
This shows that, although consumption suffers during lockdowns, activity tends to rebound after restrictions are lifted. There is little evidence of changes in long-term consumption patterns.
Even at-home consumption data suggests an increase in sugar intake. At home consumption increased across almost all sectors during 2020, primarily due to lockdowns, but there was a slowdown in 2021. However, in the UK, sugar, confectionary, ice cream, fruit juice and soft drink consumption have all continued to increase.

Meanwhile, in the US, in home consumption jumped across all sectors in 2020 and has continued to rise in 2021.

In the EU, it also seems that, although changes are marginal, there has been an increase in convenience-style food consumption, while intake of fresh fruit, vegetables, meat and bread has declined.

Source: Janssin et al
General Consumption Drivers Have Not Changed
Of course, there are several drivers that generally cause an increase in calories, sugar and fat. These include age, population growth and urbanisation. So, couldn't these be responsible for the trend of increasing consumption post-lockdown rather than a broader recovery?
Well, the population has remained relatively stable across the EU, US and UK.

There has also been no real change in age across the regions.

While the urbanisation rate across the US, Europe and the UK has continued to grow, this change has only been marginal.

Source: World Bank
In short, there has been no real change in population that would merit changes in consumption behaviour. It is much more likely that consumption behaviour is simply normalising to 2019 levels after lockdowns were lifted.
However, the surge in food prices caused by Russia's invasion of Ukraine could cause a further change in consumption patterns. Already in the UK, food sales volumes began to dip below the 2019 baseline entering 2022 due to increasing costs of living.

Whether this will be short or long term remains to be seen.
Concluding Thoughts
The Covid-19 pandemic impacted consumption due to nationwide lockdowns.
However, post-lockdown data suggests that across most of western world life is largely unchanged from 2019.
Total apparent sugar consumption was up around the world in 2021.

Per capita sugar consumption in 2021 was higher than in 2019, indicating growth rather than a COVIDrelated rebound.

Any changes in consumption in the near future will probably be more down to the rising cost of living.
The "new normal" is the "old normal".
For more articles, insight and price information on all things related related to food and beverages visit Czapp.