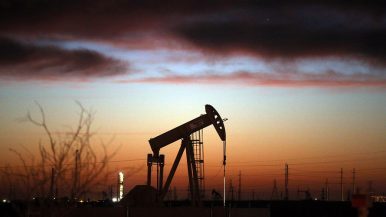 New Delhi, Sep 11 (PTI) Crude oil futures fell 0.39 per cent to Rs 4,897 per barrel Tuesday as participants locked-in gains at current levels even as it strengthened in Asian trade.
Crude oil for delivery in the current month was trading lower by Rs 19, or 0.39 per cent, at Rs 4,897 per barrel, with a business volume of 795 lots at the Multi Commodity Exchange (MCX).

Also, oil prices for October delivery were down by Rs 16, or 0.32 per cent, lower at Rs 4,910 per barrel, with a business volume of 29 lots.
Analysts said the fall in crude oil futures is mostly due to profit-booking at existing levels by participants but a firm trend overseas, supported by looming US sanctions against Iran's petroleum industry, capped the losses.
Globally, West Texas Intermediate rose 5 cents, or 0.07 per cent, to USD 67.59 while Brent was trading up by 14 cents, or 0.18 per cent, to USD 77.51 a barrel on the New York Mercantile Exchange.