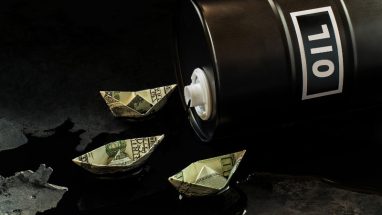 New Delhi, Dec 10 (PTI) Crude oil prices bounced globally post leads from the OPEC meeting last weekend where the major oil cartel and the non-OPEC countries decided to cut output starting January.
In the domestic market, however, the prices took a beating on sufficient supply. At the Multi Commodity Exchange, the oil prices for December dipped 2.44 per cent or Rs 94 to Rs 3,755 per barrel Monday.
Analysts attributed the plummeting of crude oil prices to oversupply. OPEC and non-OPEC countries were producing more in recent months in anticipation of lower Iranian oil exports post-US sanctions. 
The possible jitters around the supply crunch seemed to have settled after the US granted India and several other nations to keep buying Iranian oil, say reports.
Meanwhile, West Texas Intermediate lost 0.13 per cent, to USD 52.54, while Brent crude, the international benchmark, recovered 0.6 per cent to USD 62.02 per barrel.