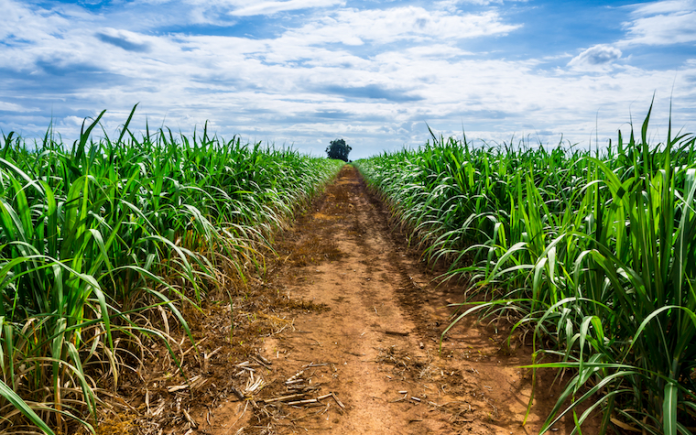 Sao Paulo — The amount of sugarcane crushed in the first half of August in Brazil's key Center-South region is expected to be 36.9 million mt, down almost 19% on the year and 22% lower than the previous two-week period, an S&P Global Platts survey of analysts found Wednesday.
This would be the lowest crush for the period in 10 years, since the amount crushed reached 29.84 million mt in the 2008-09 season.
Industry association UNICA is expected to release its official production figures for the region later this week.

The weather was very wet in the first week of August, which slowed down the pace of the crush.
Over July 28-August 8, the CS region received 37.6 millimeters of rain (3.5 times higher than normal), according to estimates from S&P Global Analytics using data from MDA Weather Services.
If analyst expectations were realized, the cumulative cane crush thus far this season (April 1-August 15) would reach 351.69 million mt, up 2.3% year on year.
The rains are also expected to have impacted the cane's total recoverable sugar (ATR). The consensus in the first half of August was 149.93 kg/mt. Said figure would be up 3.71 kg/mt year on year and 0.71 kg/mt lower than in the second half of July's ATR.
And if the estimate proves to be right, it would still be the second highest ATR so far this season and the highest for the period since the 2010-11 crop, when the ATR posted was 153.66 kg/mt.
The proportion of the cane that will be used for sugar production in the Center-South in H1 August is expected to show drop further, at 36.53%, according to the survey, down from 38.47% in H2 July and compared with 49.85% in the year-ago period.
This would be the lowest sugar mix for the period since 1997-98.
S&P Global Platts Analytics has revised lower its estimates for sugar mix in the 2018-19 season at 37.6%, down from 39.5% in its previous estimate.
As a result, sugar production is expected to total 1.917 million mt in H1 August, down almost 40% year on year, and 27% lower from H2 July.
Cumulative sugar production between April 1 and August 15 would reach 16.67 million mt, down 20% year on year, if the analyst expectations were to be met.
As more of the sugarcane is expected to continue to be used for ethanol production compared with last year, hydrous ethanol output in H1 August is expected to reach 1.38 billion liters. This would be a record high level for the period and up 27% from a year ago. But due to with the slower crushing pace it would be down 20% compared with H2 July.
April 1 through August 15 hydrous ethanol production would be 62% higher than the year-ago period at 12.34 billion liters if the forecast is correct.
Record production rates this year are impacting consumer prices and have brought the hydrous competitiveness against gasoline to the lowest in eight-years.
Market sources expect 1.9 billion liters of hydrous to be sold by CS mills to the domestic market, up from 1.7 billion liters in July.
S&P Global Platts' assessment of hydrous ethanol ex-mill Ribeirao Preto hit the lowest in over a year at Real 1,790/cu m on Tuesday. This is the highest since July 24.
Ethanol in Brazil is used in two ways: hydrous ethanol is used as E100 fuel in flex-fuel vehicles and competes with gasoline at the pump when its price is 70% or less of the gasoline price, while anhydrous has a mandatory blend rate of 27% for gasoline.