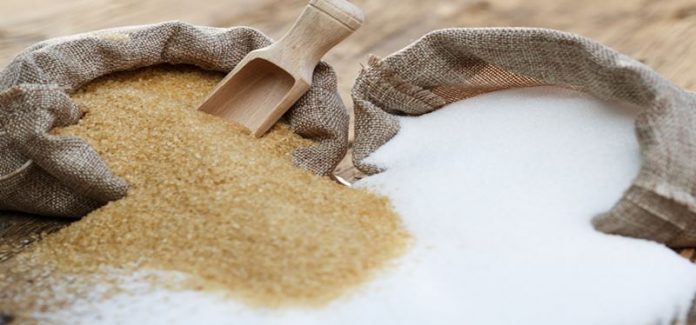 Mills in Uttar Pradesh — the largest sugar producing state and also the one with an overwhelmingly large share in cane arrears — have got a much lower quota to offload sugar than those in Maharashtra since the government reintroduced control on sales last month. The directorate of sugar under the food ministry has allocated total sales quota of 11.60 lakh tonnes to mills in Uttar Pradesh for June and July, while Maharashtra has got 15.77 lakh tonnes for these two months, leaving the mills in the largest producer befuddled.
Ironically, Uttar Pradesh alone accounted for almost 60% of the country's total cane arrears as of May 15, while Maharashtra made up for just 8.5%.
Of the country's total sugar production in 2017-18, UP's share was roughly 37%, while Maharashtra's was 33%, said an industry executive. Moreover, even cooperative factories in Maharashtra sought more time to sell their share of sugar quota last month.
While no official reason has been cited for the rationale behind such allocation, the food department had last month brought back the quota system that was abolished in 2013, purportedly to help mills clear cane arrears at the earliest. UP mills ask how they will clear the dues fast if they are not allowed to offload adequate stocks, even after the government fixed the minimum sales price of Rs 29 per kg for sugar last month.
Compounding their worries, the ministry has trimmed the sales quota for July (for all states) to just 16.5 lakh tonnes from 21 lakh tonnes in the previous month. This further reduced, proportionately, the monthly quota for Uttar Pradesh to as low as 5.36 lakh tonnes for July, against 6.24 lakh tonnes in June. Interestingly, while some traders are reported to have said that sugar demand usually slows during the monsoon period, industry data suggest the country had sold 19.2-21.3 lakh tonnes of sugar in July in each of the past three years.
Mills in Uttar Pradesh say they have been selling more sugar than Maharashtra in recent months following good production. "Unless we get to sell stocks easily, how will we clear the arrears — the primary objective of the government to bring back the quota system?" asked a top executive with a UP-based mill.