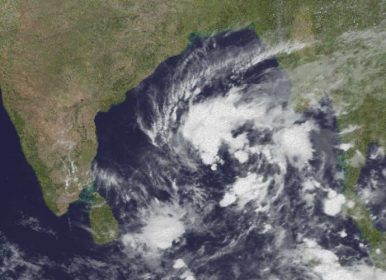 ChiniMandi: Cyclone 'Gaja' to hit the TamilNadu, Pondicherry and Andhra Pradesh. Authorities on Sunday warned the fisherman to stop venturing into the Bay of Bengal till Thursday. As per IMD reports, Gaja was reaching the TamilNadu coastal and Sriharikota area in Andhra Pradesh with a speed of 12 kmph.
This cyclone is observed to get weakened by coming Thursday. Adding to the report, heavy rainfall will be there at isolated places in Kerala on 15th Nov.
Officials will be in a discussion on today over the measures to be taken for the situation.