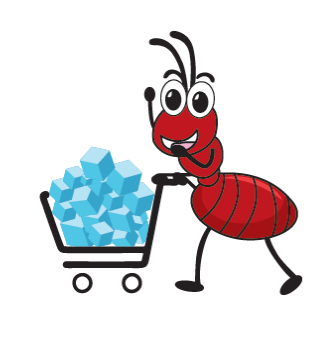 ChiniMandi, Mumbai – Monday, 24th Dec. 2018
• Domestic: Today the market was stable as it ended in the previous week. Maharashtra market is trading at ₹2860-2900. In Uttar pradesh, M/30 Sugar was traded at ₹3010 to ₹3070 In Chennai S/30 traded at ₹3130-3170 (Rates are excluding GST).

• International: The market has been didn't have any major movement. London White Sugar traded at $337, whereas US Sugar Traded $12.41
• The FOB indication for raw sugar was at $295-$300 & Indian White Sugar at $312-$315
The demand of Raw Sugar range was ₹18500-18700/mt & White Sugar ₹19200-₹19400/MT on Ex.factory basis.
• Currency & Commodity: USD/INR 70.14 , USD/BRL 3.904, Crude Futures traded at ₹3160, WTI $44.80.
• Equity:
Declining for a third consecutive session, domestic stock markets closed in the red on Monday as political uncertainties in the US and slow global economic growth dampened investor risk appetite.
BSE Sensex dropped 271 points to settle at 35,470.15. The broader Nifty ended 90 points lower at 10663.
Powered by ChiniMandi.com