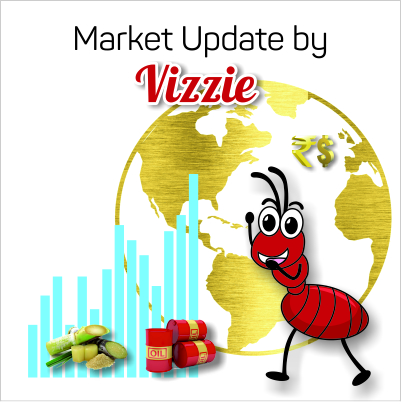 ChiniMandi, Mumbai – Saturday 8th Dec. 2018
Domestic: The week ended with the trend of a motionless market. In Maharashtra S/30 was traded at ₹2910-₹2940 , In Uttar Pradesh, M/30 was traded at ₹3000 to ₹3090 In Chennai S/30 traded at ₹3180-3220 (Rates are excluding GST).

National & International Futures Market were closed today being a Saturday
Vizzie wishes you a Happy Weekend!
Powered by ChiniMandi.com