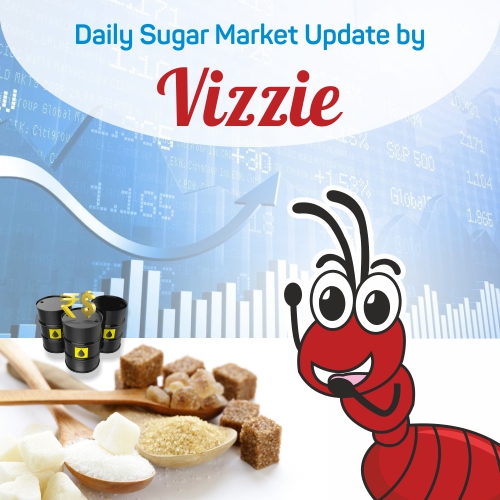 ChiniMandi, Mumbai – Thursday 1st August 2019
Indian: The market witnessed demand with the announcement of August quota and the dawn of the festive season nearing. In Maharashtra ,mills are opening their rates at Rs.3100 to Rs.3150/Qntl, whereas in Resell, prices are Rs.3090 to 3120. In Uttar Pradesh, Mill sales are taking place at Rs.3340 to 3380. In resale, the rates are Rs.3320 to 3360. In Gujarat, S/30 is trading at Rs.3110 to 3150. In Tamil Nadu, Mill trades are taking place at Rs.3275 to Rs.3325 excluding GST.
International: The market was stable. London White Sugar is trading at $325.50 whereas US Sugar is trading at $12.13. The FOB indication for raw sugar was at $328-$330 and Indian White Sugar at $342-$345.
The demand of Raw Sugar range was ₹19700-19900/mt and White Sugar ₹20600-₹20800/MT on Ex.factory basis.
Currency, Commodity & Indian Indices: The rupee was trading against the US dollar at 69.095 meanwhile USD traded with BRL at 3.8131, Crude Futures traded at ₹3998, Crude WTI is traded at $57.81. Indian benchmark indices nosedived on the back of weak global cues after the US Federal Reserve rattled markets by signalling that its first rate cut in more than a decade was not the start of a lengthy easing cycle. The Sensex plunged 463 points or 1.23 per cent to close at 37,018 and the NSE Nifty 50 Index dropped 1.24 per cent or 105 points to shut shop at 10,980.
To Listen to this News click on the button below the image.