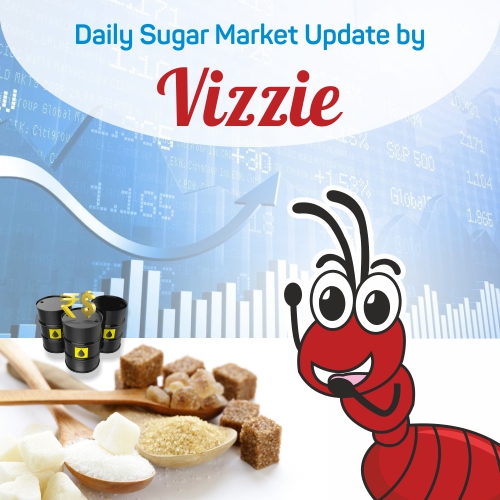 ChiniMandi, Mumbai – Monday 5th August 2019
Indian: The sugar market has a mixed demand nationwide. In Maharashtra, loading has been at a halt due to very to heavy rains and flood situations in parts of Western Maharashtra. Mills are opening their rates at Rs.3100 to Rs.3150/Qntl, whereas in Resell, prices are Rs.3080 to 3140. In Uttar Pradesh, Mill sales are taking place at Rs.3340 to 3380. In resale, the rates are Rs.3320 to 3360. In Gujarat, S/30 is trading at Rs.3160 to 3210. In Tamil Nadu, Mill trades are taking place at Rs.3300 to Rs.3350 excluding GST.

International: The sugar market was stable. London White Sugar price is trading at $322.70 whereas US Sugar price is trading at $11.96. The FOB indication for raw sugar was at $325-$330 and Indian White Sugar at $340-$345. The demand of Raw Sugar range was ₹19800-20300/mt and White Sugar ₹20750-₹21000/MT on Ex.factory basis.
Currency, Commodity & Indian Indices: The rupee was trading against the US dollar at 70.714 meanwhile USD traded with BRL at 3.8914, Crude Futures traded at ₹3898, Crude WTI is traded at $55.00. Tensions in the northern state of Jammu and Kashmir coupled with simmering trade war concerns between the United States and China led to broad-based sell-off at D-street. The Sensex closed today settled 418 points lower to close Monday's trade at 36,699.84. The Nifty50 also dipped 135 points to settle at 10,862.60.