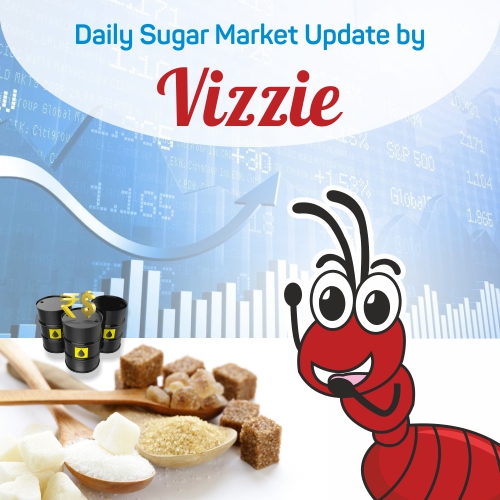 ChiniMandi, Mumbai – Wednesday 14th August 2019
Indian: The market was stable. In Maharashtra, Mills are opening their rates at Rs.3110 to Rs.3160/Qntl, whereas in Resell, prices are Rs.3100 to 3150. In Uttar Pradesh, Mill sales are taking place at Rs.3340 to 3380. In resale, the rates are Rs.3320 to 3360. In Gujarat, S/30 is trading at Rs.3220 to 3340. In Tamil Nadu, Mill trades are taking place at Rs.3350 to Rs.3360 excluding GST.

International: The market was stable. London White Sugar is trading at $317.20 whereas US Sugar is trading at $11.73. The FOB indication for raw sugar was at $325-$330 and Indian White Sugar at $340-$345. The demand of Raw Sugar range was ₹20200-20500/mt and White Sugar ₹21500-₹21800/MT on Ex.factory basis.
Currency, Commodity & Indian Indices: The rupee was trading against the US dollar at 71.275 meanwhile USD traded with BRL at 3.9955, Crude Futures traded at ₹3862, Crude WTI is traded at $55.45. Indices held gains on supported by broad-based buying across all major sectors, to end the day in the green. Positive sentiment was bolstered at D-street as US president Donald Trump's decision to delay imposition of additional tariffs on Chinese imports doused trade-war concerns. Further, benign inflation back home, opened room for more rate cuts by the Reserve Bank of India (RBI). The benchmark BSE Sensex settled at 37,311 levels, up 353 points whereas the broader Nifty50, too, added 104 points to close the day above the psychological mark of 11,000 at 11,029.
To Listen to this News click on the button below the image.