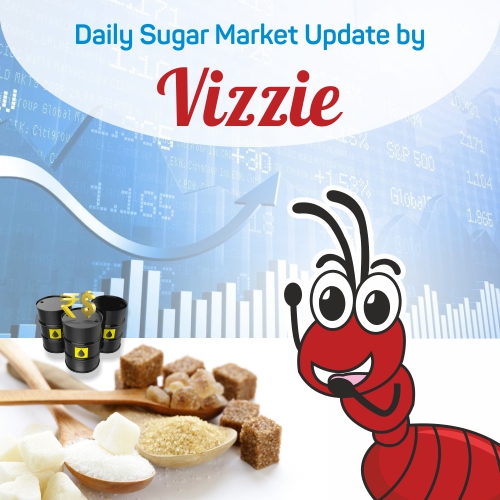 ChiniMandi, Mumbai – Wednesday 24th July 2019
Indian: The sugar market witnessed a mixed trend. In Maharashtra sugar mills are opening their rates at Rs.3110 to Rs.3150/Qntl, whereas in Resell sugar prices are Rs.3050 to 3090. In Uttar Pradesh, Mill sales are taking place at Rs.3190 to 3320. In resale, the rates are Rs.3220 to 3345. In Gujarat, S/30 is trading at Rs.3110 to 3150. In Tamil Nadu, Mill trades are taking place at Rs.3220 to Rs.3225 excluding GST.
International: The sugar market was stable. London White Sugar price is trading at $317.40 whereas US Sugar price is trading at $11.93.
The FOB indication for raw sugar was at $336-$338 and Indian White Sugar at $352-$355.
The demand of Raw Sugar range was ₹21000-21300/mt and White Sugar ₹22000-₹22200/MT on Ex.factory basis.
Currency, Commodity & Indian Indices: The rupee was trading against the US dollar at 69.005 meanwhile USD traded with BRL at 3.773, Crude Futures traded at ₹3929, Crude WTI is traded at $56.81. Indices ended with losses as weak corporate earnings and sluggish economic outlook dented investors' sentiment. Sensex closed today at 37,848 level, down 135 points, whereas Nifty slipped below the psychological level of 11,300 to settle at 11,271, down 60 points.
To Listen Daily sugar market News click on the button below the image