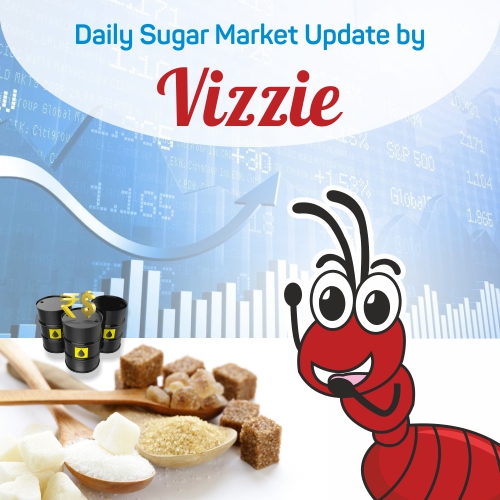 ChiniMandi, Mumbai – Wednesday 31st July 2019
Indian: The market witnessed a mixed trend owing to the await of quota of August. In Maharashtra, mills are opening their rates at Rs.3110 to Rs.3150/Qntl, whereas in Resell, prices are Rs.3050 to 3090. In Uttar Pradesh, Mill sales are taking place at Rs.3190 to 3320. In resale, the rates are Rs.3210 to 3340. In Gujarat, S/30 is trading at Rs.3110 to 3150. In Tamil Nadu, Mill trades are taking place at Rs.3225 to Rs.3300 excluding GST.

International: The market was stable. London White Sugar is trading at $322.60 whereas US Sugar is trading at $12.13. The FOB indication for raw sugar was at $328-$330 and Indian White Sugar at $342-$345.
The demand of Raw Sugar range was ₹19700-19900/mt and White Sugar ₹20600-₹20800/MT on Ex.factory basis.
Currency, Commodity & Indian Indices: The rupee was trading against the US dollar at 68.791 meanwhile USD traded with BRL at 3.7856, Crude Futures traded at ₹4033, Crude WTI is traded at $58.54. indian benchmark indices, the BSE Sensex and NSE Nifty50, ended Wednesday's trade on a positive note led by buying in metal, auto and select financial stocks. At close, the Sensex was up 83.88 points at 37,481.12, while Nifty was up 28.40 points at 11,113.80.