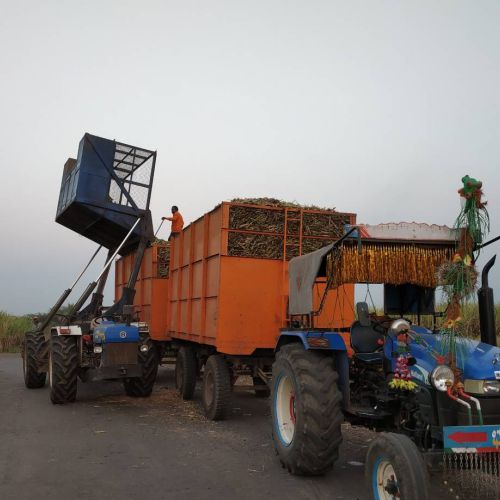 Kolhapur, Maharashtra: Maharashtra Rajya Oos Todni, Vahatuk Kamgar Sanghatana have demanded a 50 per cent increase in sugarcane transportation rates and Corona Insurance cover for the driver and owner. The demands have been submitted to the Regional Sugar Director on Tuesday.
Sanghatana said, "There are more than 8 lakh workers involved in the cane harvesting and transporting business. They have been overloaded with the work of searching cane harvesters and bring them for cane harvesting when it is the actual responsibility of the sugar mills. Most of the time the transporters face difficulty as harvesters take advance and don't turn up for harvesting work. And despite this, they work."
They have also demanded the clear water and place for them to reside in the premises of the sugar mills
To Listen to this News click on the play button.